---
Colours are very important in our lives as they directly influence our emotions. Learn a variety of tinting techniques to add a fresh uniqueness to your millinery range. Unleash the creative artist within whether you are tinting millinery flowers, adding patterns to straw or transforming trims into a kaleidoscope of colour.
» Colours sold separately
Liquid Radiance is a concentrated range of liquid colours for use on all white or light coloured fabrics ranging from silks and other natural fibres through to 100% synthetic and polyester blends.Liquid Radiance Colours are non toxic, simple, safe and economical. Concentrated colours are diluted with water.
» Buy here

Kit Contents:
1x Red
1x Blue
1x Yellow
1x Green
1x Magenta
5x Dispenser bottles
5x Dispenser cap
With over 50 years of hat making experience and decades of teaching millinery, Elaine Mergard's mission is to help create the next generation of milliners by teaching techniques enabling each student to develop their unique creativity.
At the 2017 Hats Off to Adelaide Millinery Conference, Elaine was honoured by her peers and was inducted into the Millinery Association of Australia 'Hall of Fame' for her contribution to millinery in Australia and beyond.
WHAT YOU GET • 3 creative online video lessons• Unlimited lifetime Lesson access on any modern device• Learn to colour hats and trims with dozens of techniques• 3+ hours of comprehensive video tuition• Correspondence with tutor to answer lesson questions LESSON PLAN TINTING SILK FLOWERS These tinting fundamentals teach you the the basics to use these colours and are essential as it has both the properties of a dye and a paint. Learn several tinting techniques to add texture to the flowers appearance.Lesson Modules:• Fundamentals • Finger Brush Method• Salting Method • Colour Pre-shaped Petals TINTING STRAWS Straws no longer need to be plain as you learn to tint and pattern to all straws whether parisisal, silk abaca, panamas or sinamay. Lesson Modules:• Marbling • Colouring Straws• Floral Patterning • Heliography TINTING MILLINERY COMPONENTS Learn to colour silk abaca and mould various flower petal shapes into uniquely colour tinted flowers for your hats. Also tint feathers to give a complimentary colourful touch to your new headwear design.Lesson Modules:• Silk Abaca Flower Tinting • Colouring Crinoline• Colouring Lace, Braid & Veiling • Tinting Feathers VARIETY OF INSTRUCTION Be inspired by millinery tuition that covers practical technical skills, creative techniques and industry knowledge. UNLIMITED LESSON ACCESS You have unlimited access to all your lessons so you can return to modules and recap on specific skills. LESSON ASSISTANCE Access online contact with your tutor for three months to ask lesson specific questions and feedback. if (!window.AdButler){(function(){var s = document.createElement("script"); s.async = true; s.type = "text/javascript";s.src = 'https://servedbyadbutler.com/app.js';var n = document.getElementsByTagName("script")[0]; n.parentNode.insertBefore(s, n);}());} var AdButler = AdButler || {}; AdButler.ads = AdButler.ads || []; var abkw = window.abkw || ''; var plc311470 = window.plc311470 || 0; document.write(''); AdButler.ads.push({handler: function(opt){ AdButler.register(166897, 311470, [250,20], 'placement_311470_'+opt.place, opt); }, opt: { place: plc311470++, keywords: abkw, domain: 'servedbyadbutler.com', click:'CLICK_MACRO_PLACEHOLDER' }}); Tinting Millinery Course RECOMMENDED SUPPLIES Liquid Radiance - Course specific colours. if (!window.AdButler){(function(){var s = document.createElement("script"); s.async = true; s.type = "text/javascript";s.src = 'https://servedbyadbutler.com/app.js';var n = document.getElementsByTagName("script")[0]; n.parentNode.insertBefore(s, n);}());} var AdButler = AdButler || {}; AdButler.ads = AdButler.ads || []; var abkw = window.abkw || ''; var plc311470 = window.plc311470 || 0; document.write(''); AdButler.ads.push({handler: function(opt){ AdButler.register(166897, 311470, [250,20], 'placement_311470_'+opt.place, opt); }, opt: { place: plc311470++, keywords: abkw, domain: 'servedbyadbutler.com', click:'CLICK_MACRO_PLACEHOLDER' }}); Tinting Millinery Course RECOMMENDED SUPPLIES Liquid Radiance - Course specific colours.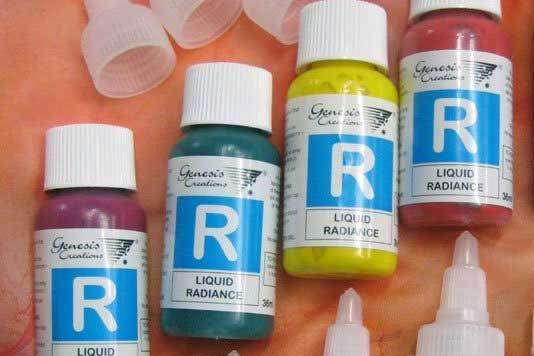 • 3 creative online video lessons
• Unlimited lifetime Lesson access on any modern device
• Learn to colour hats and trims with dozens of techniques
• 3+ hours of comprehensive video tuition
• Correspondence with tutor to answer lesson questions
LESSON PLAN
These tinting fundamentals teach you the the basics to use these colours and are essential as it has both the properties of a dye and a paint. Learn several tinting techniques to add texture to the flowers appearance.


Lesson Modules:
• Fundamentals • Finger Brush Method
• Salting Method • Colour Pre-shaped Petals
Straws no longer need to be plain as you learn to tint and pattern to all straws whether parisisal, silk abaca, panamas or sinamay.

Lesson Modules:
• Marbling • Colouring Straws
• Floral Patterning • Heliography
TINTING MILLINERY COMPONENTS
Learn to colour silk abaca and mould various flower petal shapes into uniquely colour tinted flowers for your hats. Also tint feathers to give a complimentary colourful touch to your new headwear design.

Lesson Modules:
• Silk Abaca Flower Tinting • Colouring Crinoline
• Colouring Lace, Braid & Veiling • Tinting Feathers

Be inspired by millinery tuition that covers practical technical skills, creative techniques and industry knowledge.

You have unlimited access to all your lessons so you can return to modules and recap on specific skills.

Access online contact with your tutor for three months to ask lesson specific questions and feedback.
---