---
Intrigue your customers by dyeing your millinery materials to create unique bespoke headwear. Your passionate tutor Amanda Macor takes you step by step through the dyeing process and safety essentials. Add colourful patterning to your Silk abaca to make an oversized "Flower Dreams" headpiece. Learn all Amanda's hands on tips on how to transform your silk abaca into a shaped covered base or a sculpted draped masterpiece.
Award winning Amanda Macor was amongst the first to creatively embrace the luxurious Silk Abaca in millinery. This colourful straw reflected the vibrancy of her region in the Great Barrier Reef and inspired her innovative styling which she loves to share with all.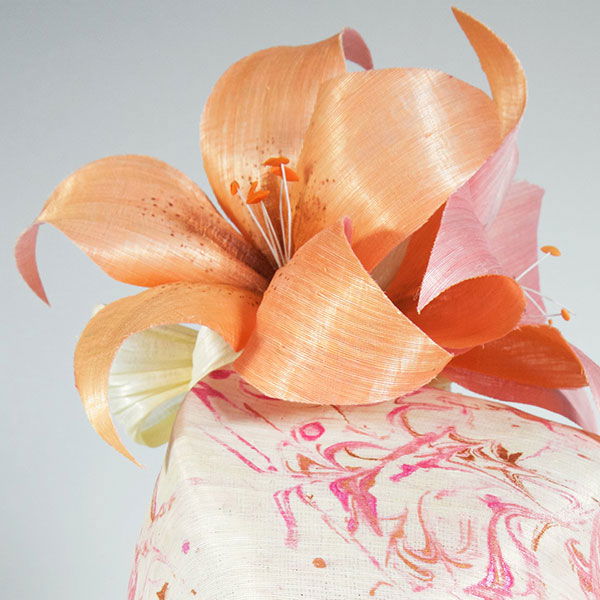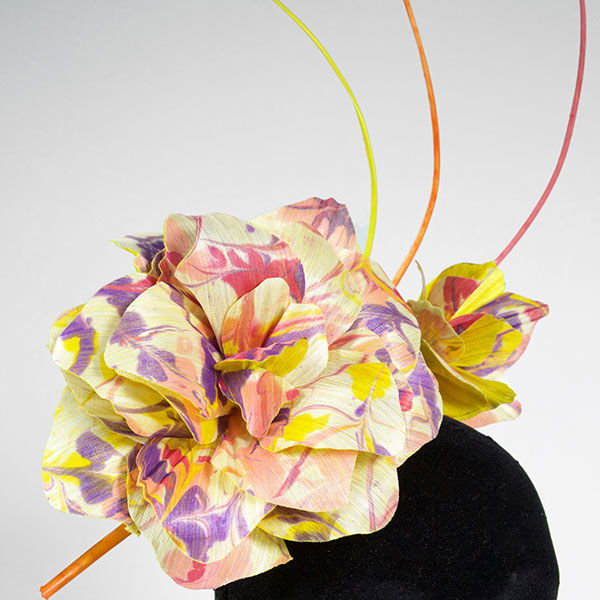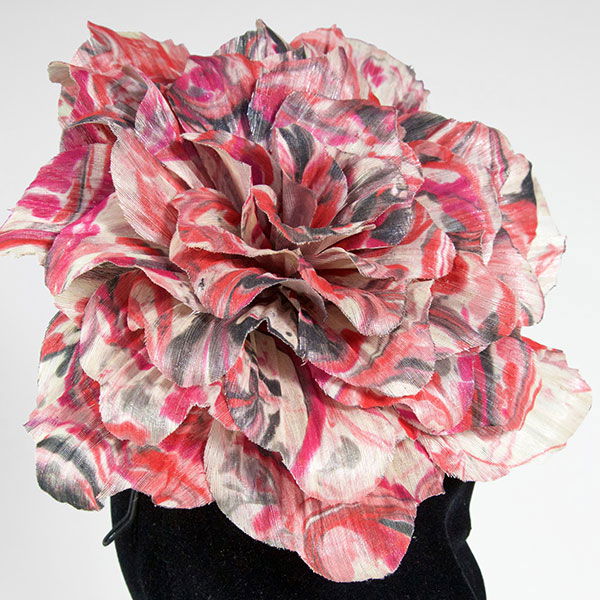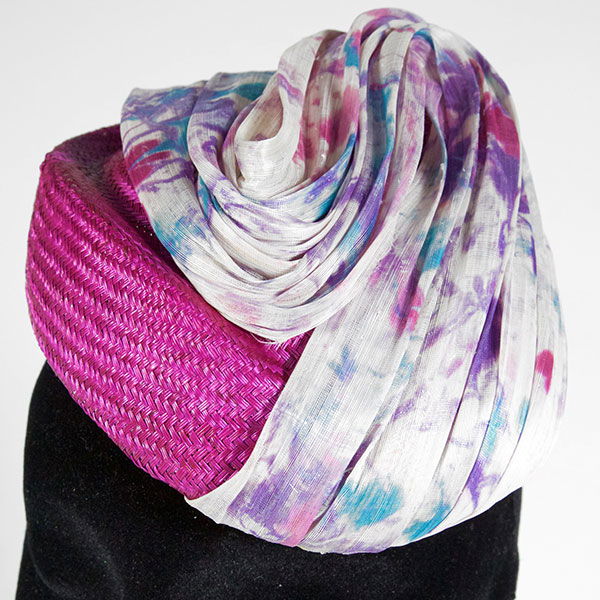 • 3 creative online video lessons
• Unlimited lifetime Lesson access on any modern device
• Learn to make complete headpieces and trims
• 4+ hours of comprehensive video tuition
• Correspondence with tutor to answer lesson questions
LESSON PLAN
DYEING MILLINERY MATERIALS
Learn to dye Silk Abaca and other millinery materials in a colour of your choice. Add patterns and decoration to Silk Abaca to give a fresh vibrancy to your millinery style.


Lesson Modules:
• Dyeing Essentials • Dye Millinery Components
• Pattern Silk Abaca • Colour Striping
FLOWER DREAMS WITH SILK ABACA
Create amazing large colourful flowers to adorn your millinery using your customised dyed and patterned silk abaca. Be inspired to venture into your unique flower creations.

Lesson Modules:
• Flower Petals • Shaping Petals
• Flower Varieties • Support On Headwear
COVERING AND DRAPING WITH SILK ABACA
Covering a base with silk abaca can be a challenge but tutor Amanda Macor shares the most effective time saving methods including preparing a base, stiffening techniques and finishing.


Lesson Modules:
• Cover Base With Silk Abaca • Draping Silk Abaca
• Hat And Headpiece Finishing

Be inspired by millinery tuition that covers practical technical skills, creative techniques and industry knowledge.

You have unlimited lesson access to all your lessons so you can return to modules and recap on specific skills.

Lesson support includes online contact with tutor Amanda Macor to ask lesson specific questions and feedback.
Silk Abaca Creations Deluxe Course
RECOMMENDED SUPPLIES
Millinery Dyes
- Discounted specific materials for this course.
Hat Blocks
- Quality hat blocks with free shipping worldwide.
---