---
Learn how to make a variety of visually stunning feather flowers from international tutor and milliner Carole Maher. Whether you aspire to create a colourful statement, a simple bridal piece or complete hat, Carole teaches all her proven techniques. Feather flowers are lightweight and the softness makes them very appealing to your clients. Carole's methods are quick and easy with so many options to enable you to create stunning bespoke headwear for your new millinery collection.  
Carole Maher is currently an International Millinery Tutor and Lecturer and has pioneered the introduction, research and development of thermoplastics in the millinery and in the fashion industries worldwide. Carole is a well established and award winning millinery designer with her own purpose built Millinery Cottage and Atelier in Grose Vale, NSW, Australia. She is passionate about innovation and development in millinery.
• 3 creative online video lessons
• Unlimited lifetime Lesson access on any modern device
• Learn to make complete headpieces with dozens of techniques
• 4+ hours of comprehensive video tuition
• Correspondence with tutor to answer lesson questions
LESSON PLAN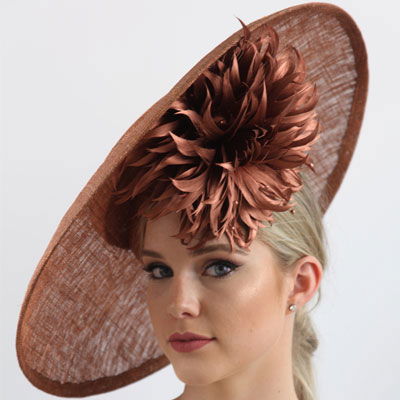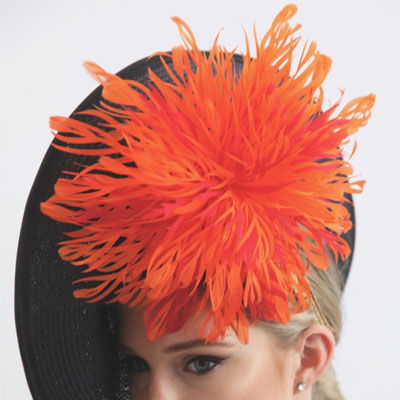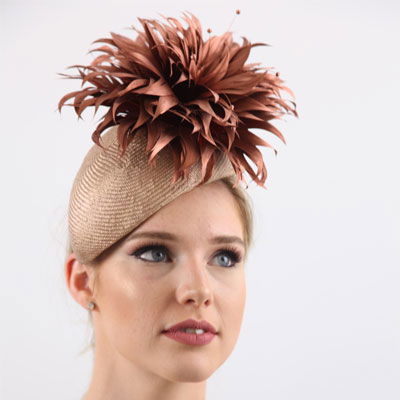 FEATHER FLOWER FUNDAMENTALS
Understand the structure of a feather to master cutting feathers in a multitude of ways to make these unique floral trims. Carole teaches her quick and easy colour tinting methods to add a fresh look to any plain feather.

Lesson Modules:
• Base and Feather Preparation • Feather Styling
• Colouring Feathers • Assembling Flower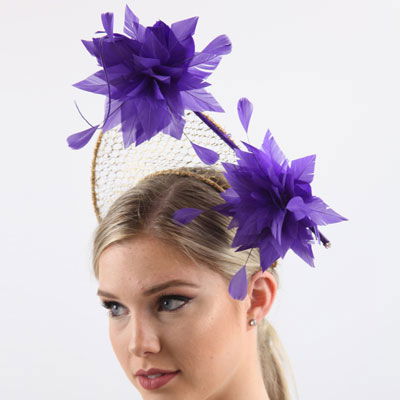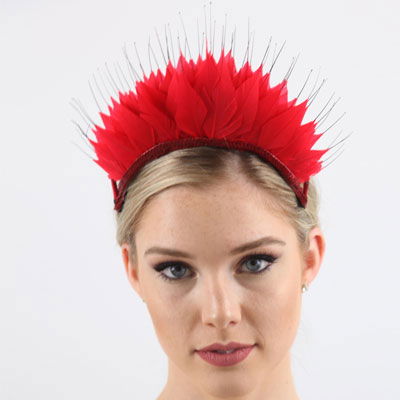 SCULPTURED FEATHER FLOWERS
Learn how to give your new feather flowers a greater 3D impact. Create sculptured and satellite flowers and follow Carole's instructions on attachment to a spine and a headpiece. arrange stamens.

Lesson Modules:
• Sculptured Flowers • Satellite Flowers
• Attachment Techniques • Feather Crowns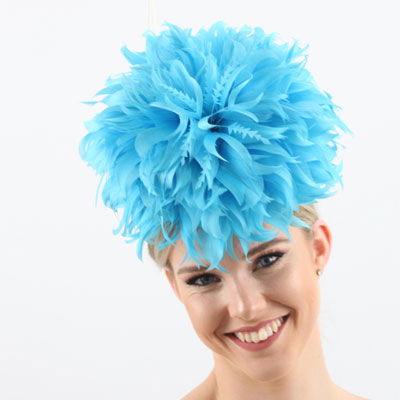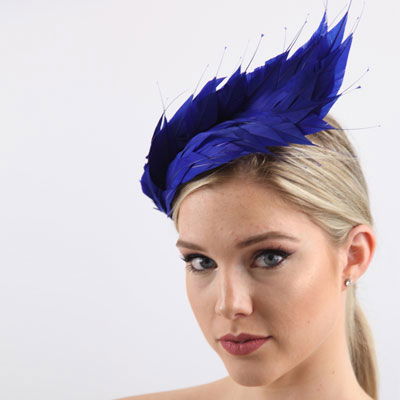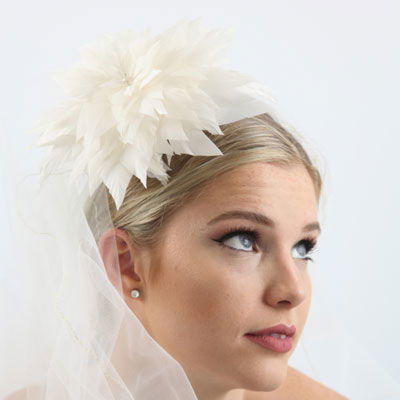 Create magnificent Feather Flowers that are the whole hat. Learn how to make the flower size and cut style of your choosing along with feather layering to make another standout headpiece.


Lesson Modules:
• Preparing Base • Flower Assembly
• Attach And Balance • Layering And Bridal Flower

Be inspired by millinery tuition that covers practical technical skills, creative techniques and industry knowledge.

You have unlimited lesson access to all your lessons so you can return to modules and recap on specific skills.

Lesson support includes online contact with tutor Carole Maher to ask lesson specific questions and feedback.
Signature Feather Flowers Deluxe Course
RECOMMENDED SUPPLIES
Millinery Supplies
- Discounted material kit for this course.
Hat Blocks
- Quality hat blocks with free shipping worldwide.
---