---
Master the art of millinery. Bring your ideas to life with comprehensive millinery techniques to extend your repertoire and develop a range of creative styles. Refresh your skills or learn something new as you join Master Milliner Elaine Mergard with over 50 years of hat making experience. With such a diversity of headwear on offer you are established to market your headwear collection.
WHAT YOU GET
30 creative online video tutorials

lessons 1-30 

(Fundamental / Classic / Tailored Courses)

Unlimited lifetime lesson access on any modern device or browser

Learn to make complete hats and trims with over 100 techniques

18+ hours of comprehensive video tuition

Correspondence with tutor to answer lesson questions
Basic Brims

Crowns Simply

Binding With Variety

Binding Wide

Connecting & Banding

Bows As Trim

Feather Shaping

Working With Loops

Redesign Feathers

Insert, Shot Brims
Pleat, Inlay Brims

Embroidery Brims

Fabric Cover Brims

Cut & Curl Brims

Adding Extensions

Double Brim Techniques

Buckram Crowns

Crown Methods

Felt Hats Basics

Basic Felt Trim Ideas
Fascinators & Headpieces

Pillbox Hats

Cocktail Hats

Hatinators

Parisisal Hats

Crinoline Brims

Leaf Trims

Fabric Covered Flat Crowns

Fabric Covered Dome Crown

Swathed Crown & Brim
Included new features...
Save 40% off the total Lesson cost of $869.
Only $18 per lesson.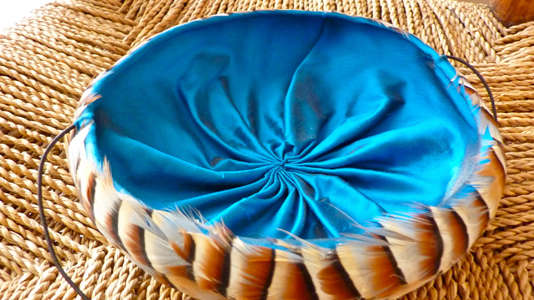 Free worldwide shipping on
House Of Adorn
discounted supplies kit that contains all the specialised materials you will need.
10% discount and free shipping