---
Bring your ideas to life with comprehensive millinery techniques to extend your repertoire and develop a range of creative styles. Refresh your skills or learn something new as you join Master Milliner
Elaine Mergard
with over 50 years of hat making experience. With such a diversity of headwear on offer you are established to market your headwear collection.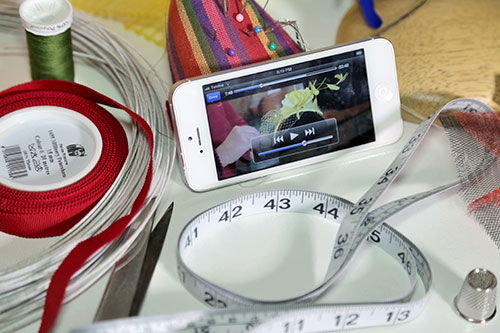 • 14 creative online video
lessons
• Learn how to make complete hats, headpieces and trims
• Unlimited lifetime lesson access on any modern device
• Convenient study to suit your lifestyle
Course features
Save 40% off the total lesson value.
14+ hours of comprehensive video tuition.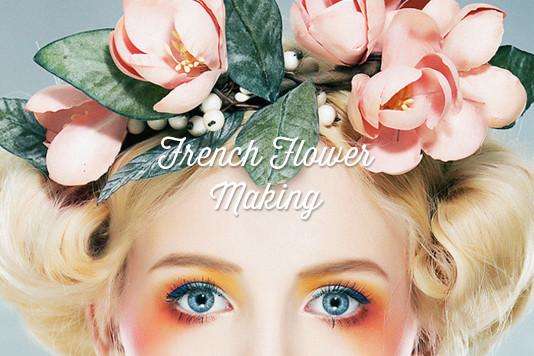 A favoured trim, learn how to tool your stiffened silk to create your own beautiful blossoms including lilies, blossoms, roses and poppies. Create nine unique flowers to complement your millinery styling for your customers. All patterns are included as well as a stiffening materials lesson.

Lessons:
• French Flower Making Fundamentals • Open Florals
• Blooms With Volume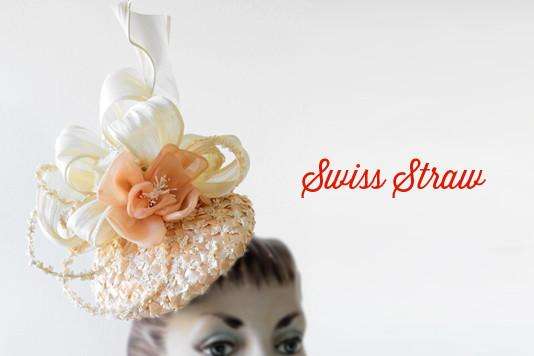 Master the rhythm of weaving Swiss Rachello braids in this Course whether you favour styles that are contemporary styles or those that reflect the vintage era of Cloches and Boater Hats. The variety of texture and colour the braids offer will give a unique style to your newest headwear collection.

Lessons:
• Traditional Techniques • Classic Styling
• Contemporary Designs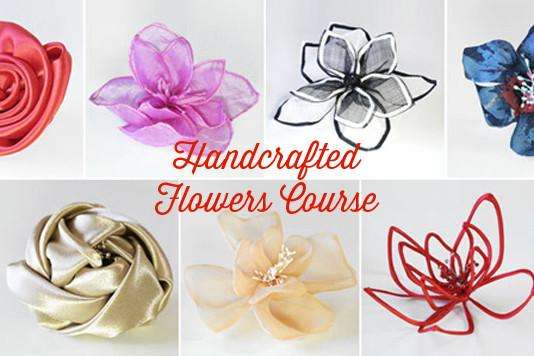 Discover a unique range of flowers to add to your headpieces and hats. This course teaches you how to use a variety of straws and materials to make gorgeous flowers with range of techniques to complement your millinery style. Create 28 unique floral techniques that require no additional tools. Lessons also include flower patterns.

Lessons:
• Flower Stamens • Straw Flowers • Fashioned Flowers
• Fabric Flowers • Traditional Fabric Flowers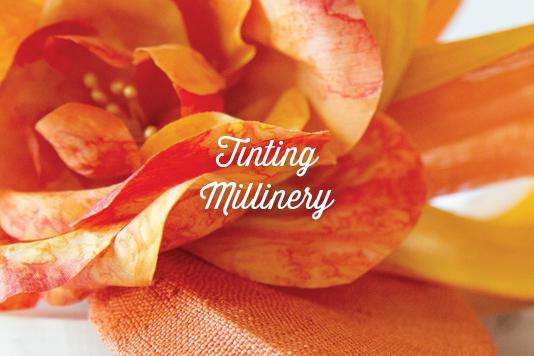 Colours are very important in our lives as they directly influence our emotions. Learn a variety of tinting techniques to add a fresh uniqueness to your millinery range. Unleash the creative artist within whether you are tinting millinery flowers, adding patterns to straw or transforming trims into a kaleidoscope of colour.

Lessons:
• Tinting Silk Flowers • Tinting Straws
• Tinting Millinery Components

Be inspired by millinery tuition that covers practical technical skills, creative techniques and industry knowledge.

You have unlimited lesson access to all your lessons so you can return to modules and recap on specific skills.

Lesson support includes online contact with tutor Elaine Mergard to ask lesson specific questions and feedback.
RECOMMENDED SUPPLIES
Millinery Product Kit
- Free shipping on kit that contains all the materials you will need.
Hat Block Value
- Discounted bundle and free worldwide shipping for this course.
---