---
Flowers are the true beauty of nature and a favoured trim on headwear. Through this set of lessons of French Flower Making techniques you will learn how to tool your stiffened silk to create your own beautiful lilies, blossoms, roses, poppies and more. Tuition to enable you to create nine unique flowers to complement your millinery styling for your customers. All patterns are included in this Course as well as a free stiffening lesson. These lessons will give you a flying start to create unique florals for your headwear.
With over 50 years of hat making experience and decades of teaching millinery, Elaine Mergard's mission is to help create the next generation of milliners by teaching techniques enabling each student to develop their unique creativity.
At the 2017 Hats Off to Adelaide Millinery Conference, Elaine was honoured by her peers and was inducted into the Millinery Association of Australia 'Hall of Fame' for her contribution to millinery in Australia and beyond.
• 3 creative online video lessons
• Unlimited lifetime Lesson access on any modern device
• Learn to make flower trims with dozens of techniques
• 4+ hours of comprehensive video tuition
• Free fabric stiffening lesson included
• Correspondence with tutor to answer lesson questions
French Flower Making Course
LESSON PLAN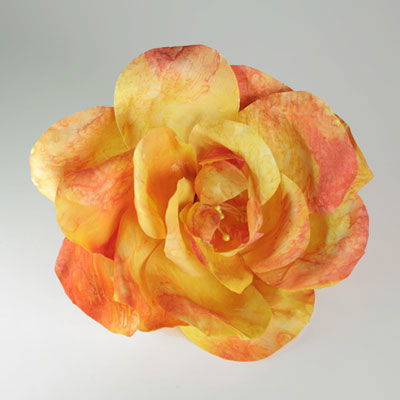 FRENCH FLOWER MAKING FUNDAMENTALS
Create your own unique flowers by learning age old French flower making techniques and give a more personalised feminine touch to each piece.


Lesson Modules:
• Stiffening Bascis • Make a Petalled Rose
• Construct a Cluster Rose • Create Blossoms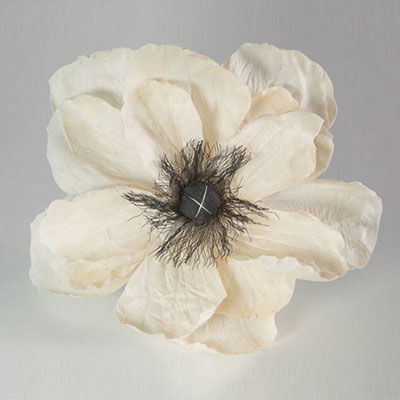 FRENCH FLOWER MAKING OPEN FLORALS
Open flowers are suitable for brides or on a simple headpiece when you do not want the floral trim to appear a large dominant feature. All patterns are included along with creative ways to arrange stamens.

Lesson Modules:
• Poppy • Dog Rose • Simple Flower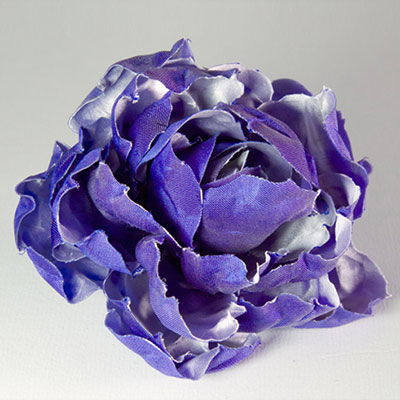 FRENCH FLOWER MAKING BLOOMS WITH VOLUME
When tilting a small headpiece or a brim, add flowers with depth and width to balance and complement the design. Lilies, Montville Roses and Chrysanthemums outlined in this lesson are ideal, perfect for your headpiece or crowns.


Lesson Modules:
• Large Lily • Montville Rose • Chrysanthemum

Be inspired by millinery tuition that covers practical technical skills, creative techniques and industry knowledge.

You have unlimited access to all your lessons so you can return to modules and recap on specific skills.

Access online contact with your tutor for three months to ask lesson specific questions and feedback.
French Flower Making Course
French Flower Making Course
---