---
Explore the creative possibilities with this latest flower making component - economical, lightweight and durable Eva Foam. Mould to suit your own style and apply a custom colour palette to co-ordinate with your client requirements. So quick, easy and cost effective to give a spectacular appeal to your latest headwear designs.
Master all these moulding and colouring techniques under the careful instruction of flower artisan, Galina Kofod. Learn how to manipulate the foam to create a variety of flowers that each have a unique leaf and when added to stems your floral trim looks quite realistic. Once you understand the fundamentals of all these flowers you can venture into your own spectacular blooms.
Guest Tutor lessons are produced by an independent party and are complete in teaching delivery and support. 
Galina Kofod's latest innovation is using a type of thermoplastic, Eva Foam in flower-making, particularly in millinery. As Eva Foam is reasonably inexpensive, easily available and produces beautiful light and hardy flowers. Galina works on custom orders for Australian and International Milliners. Hats featuring her flowers have been in the Finals and have won at Fashion on the Field.
• 3 creative online video lessons
• Unlimited lifetime Lesson access on any modern device
• Learn to make trims with a variety of techniques
• 4+ hours of comprehensive video tuition
• Lesson transcript and patterns included
LESSON PLAN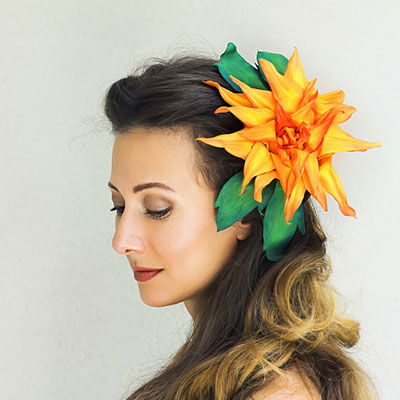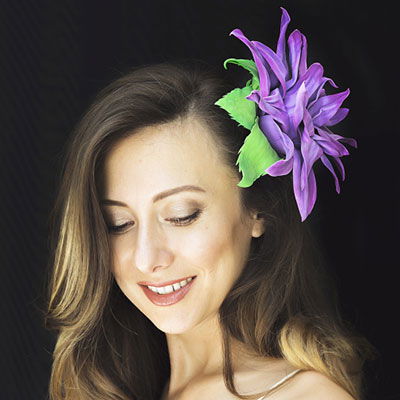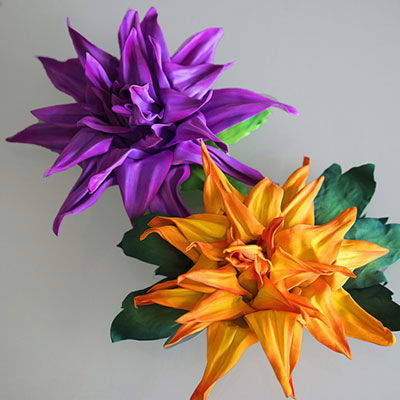 Learn the fundamental principals of shaping and colouring Dahlia petals. The method of building a well balanced flower with life and movement in each petal will fascinate you as you create your own Dahlia.

Lesson Modules:
• Fundamentals For Petal Shaping
• Tinting And Construction With Leaf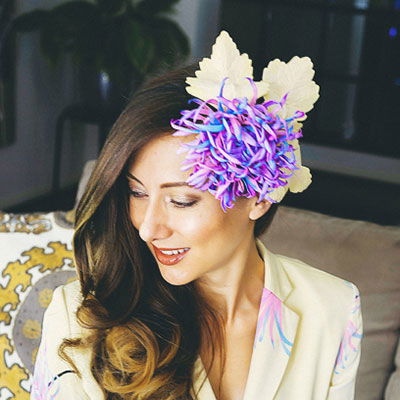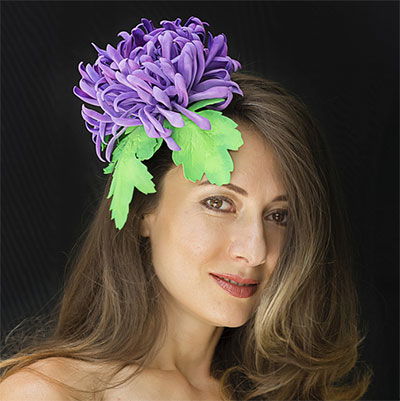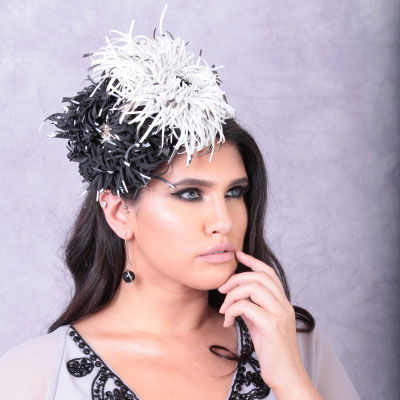 The lightweight advantage of Eva foam flowers will be appreciated by your clients especially with both of these full petalled chrysanthemum florals. Choose a pom pom flower or the spider style each with their own appeal.

Lesson Modules:
• Pom Pom Chrysanthemum
• Spider Chrysanthemum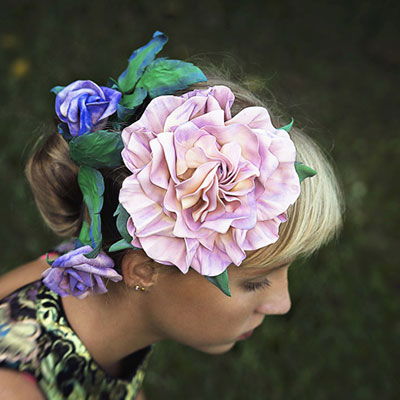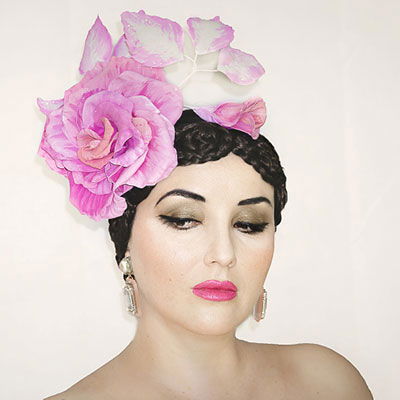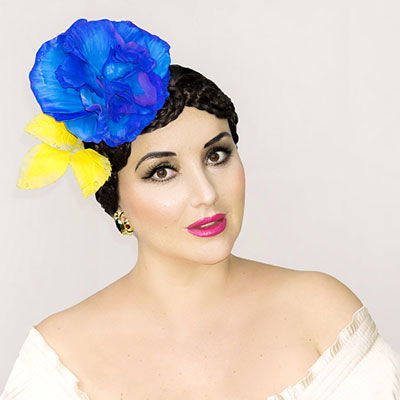 You will be thrilled with your results especially with the colour tinting that results in these spectacular lifelike roses. Added to a stem with veined leaves and a bud, your beautiful bloom will fascinate your customer.


Lesson Modules:
• Moulding And Colouring Petals
• Adding Petals, Wiring Stems & Leaves
RECOMMENDED SUPPLIES
Millinery Supplies
- Discounted material kit for this course.
Hat Blocks
- Quality hat blocks with free shipping worldwide.
---