---
How versatile to be able to wear a hat with or without a veil! Louise Macdonald will demonstrate how to design a veil that can be easily moved by the wearer from one hat to another, enabling more styling options for your millinery.
Louise Macdonald has been making hats for well over 25 years and her signature style often features fluid hand sculpted straw trims and shapes creating unique adornments for the head. 

Louise trained in London, UK as a theatrical milliner making hats for productions such as Pride and Prejudice and House Of Elliot. Since returning to Melbourne Australia in 1995 she began making fashion pieces and now her millinery year is dominated by the Melbourne Cup.
WHAT'S INCLUDED • Demonstration presented via Zoom• Live Q&A with your tutor• Lesson Recording one month review• Exclusive OffersSCHEDULE:Tuesday, June 11, TBA90 Minutes LESSON PLAN • Preparing Materials• Assembling Techniques• Veil Finishing• Creative StylingSPECIAL OFFERS:• Louise Macdonald Course discounts• Save on millinery supplies STUDENT LOVE 💕 "Playing with Louise Macdonald techniques today - it's a bit addictive!"Angelica"So thankful for the course taught by the wonderful Louise Macdonald"Shelle"Louise is a perfect instructor and explains everything so well, I really enjoy her videos."Yvonne STUDENT LOVE 💕 "Playing with Louise Macdonald techniques today - it's a bit addictive!"Angelica"So thankful for the course taught by the wonderful Louise Macdonald"Shelle"Louise is a perfect instructor and explains everything so well, I really enjoy her videos."Yvonne RECOMMENDED SUPPLIES Materials And Tools - suggested for this lesson. Subscribe Now RECOMMENDED SUPPLIES Materials And Tools - suggested for this lesson. Subscribe Now
(function() { if(!window.hypervisualIsEditorContext) { var sliderOptions = { loop: true, autoplay: false, effect: 'fade', fadeEffect: { crossFade: true }, containerModifierClass: 'hypervisual__slider-container-', wrapperClass: 'hypervisual__slider-wrapper', slideClass: 'hypervisual__slider-slide', slideActiveClass: 'hypervisual__slider-slide-active', slideDuplicatedActiveClass: 'hypervisual__slider-slide-duplicate-active', slideVisibleClass: 'hypervisual__slider-slide-visible', slideDuplicateClass: 'hypervisual__slider-slide-duplicate', slideNextClass: 'hypervisual__slider-slide-next', slideDuplicatedNextClass: 'hypervisual__slider-slide-duplicate-next', slidePrevClass: 'hypervisual__slider-slide-prev', slideDuplicatedPrevClass: 'hypervisual__slider-slide-duplicate-prev', buttonDisabledClass: 'hypervisual__slider-button-disabled', lazyLoadingClass: 'hypervisual__slider-lazy', lazyStatusLoadingClass: 'hypervisual__slider-lazy-loading', lazyStatusLoadedClass: 'hypervisual__slider-lazy-loaded', lazyPreloaderClass: 'hypervisual__slider-lazy-preloader', preloaderClass: 'preloader', zoomContainerClass: 'hypervisual__slider-zoom-container', notificationClass: 'hypervisual__slider-notification' }; sliderOptions.navigation = { nextEl: '.hypervisual__slider-button-next', prevEl: '.hypervisual__slider-button-prev', }; var slider = new Swiper ('#hypervisual__slider_805994046', sliderOptions); window.addEventListener("load", function(event) { slider.el.className = slider.el.className.replace('hypervisual__slider-container-pending', ''); slider.update(); slider.pagination.render(); slider.pagination.update(); }); } })(); WHAT'S INCLUDED • Live Lesson Recording• Pattern PDF• Lesson review until July 7• 80 minutes tuition• Exclusive Offers (function() { if(!window.hypervisualIsEditorContext) { var sliderOptions = { loop: true, autoplay: false, effect: 'fade', fadeEffect: { crossFade: true }, containerModifierClass: 'hypervisual__slider-container-', wrapperClass: 'hypervisual__slider-wrapper', slideClass: 'hypervisual__slider-slide', slideActiveClass: 'hypervisual__slider-slide-active', slideDuplicatedActiveClass: 'hypervisual__slider-slide-duplicate-active', slideVisibleClass: 'hypervisual__slider-slide-visible', slideDuplicateClass: 'hypervisual__slider-slide-duplicate', slideNextClass: 'hypervisual__slider-slide-next', slideDuplicatedNextClass: 'hypervisual__slider-slide-duplicate-next', slidePrevClass: 'hypervisual__slider-slide-prev', slideDuplicatedPrevClass: 'hypervisual__slider-slide-duplicate-prev', buttonDisabledClass: 'hypervisual__slider-button-disabled', lazyLoadingClass: 'hypervisual__slider-lazy', lazyStatusLoadingClass: 'hypervisual__slider-lazy-loading', lazyStatusLoadedClass: 'hypervisual__slider-lazy-loaded', lazyPreloaderClass: 'hypervisual__slider-lazy-preloader', preloaderClass: 'preloader', zoomContainerClass: 'hypervisual__slider-zoom-container', notificationClass: 'hypervisual__slider-notification' }; sliderOptions.navigation = { nextEl: '.hypervisual__slider-button-next', prevEl: '.hypervisual__slider-button-prev', }; var slider = new Swiper ('#hypervisual__slider_256134590', sliderOptions); window.addEventListener("load", function(event) { slider.el.className = slider.el.className.replace('hypervisual__slider-container-pending', ''); slider.update(); slider.pagination.render(); slider.pagination.update(); }); } })(); LESSON PLAN • Behind the Veil• Assembling Foundation• The Perfect Drape• Embellishing with StyleSPECIAL OFFERS:• Louise Macdonald Course discounts• Save on millinery supplies STUDENT LOVE 💕 "Thank you once again Louise - this is the 2nd time learning the technique and still learn extra tips!"Fiona"Thanks so much, it has been fabulous! Really beautiful and very generous of you, Louise!"Jo"This is GENIUS! Amazing demo. Thank you so much. 😊"Rachael STUDENT LOVE 💕 "Thank you once again Louise - this is the 2nd time learning the technique and still learn extra tips!"Fiona"Thanks so much, it has been fabulous! Really beautiful and very generous of you, Louise!"Jo"This is GENIUS! Amazing demo. Thank you so much. 😊"Rachael RECOMMENDED SUPPLIES Materials And Tools - suggested for this lesson. Purchase Options: Learn with Live LessonAccess standalone lesson var rnd = window.rnd || Math.floor(Math.random()*10e6); var pid601155 = window.pid601155 || rnd; var plc601155 = window.plc601155 || 0; var abkw = window.abkw || ''; var absrc = 'https://servedbyadbutler.com/adserve/;ID=166897;size=100x20;setID=601155;type=js;sw='+screen.width+';sh='+screen.height+';spr='+window.devicePixelRatio+';kw='+abkw+';pid='+pid601155+';place='+(plc601155++)+';rnd='+rnd+';click=CLICK_MACRO_PLACEHOLDER'; document.write(''); Learn with Studio+Get access to this lesson and 70+ more var rnd = window.rnd || Math.floor(Math.random()*10e6); var pid600879 = window.pid600879 || rnd; var plc600879 = window.plc600879 || 0; var abkw = window.abkw || ''; var absrc = 'https://servedbyadbutler.com/adserve/;ID=166897;size=100x20;setID=600879;type=js;sw='+screen.width+';sh='+screen.height+';spr='+window.devicePixelRatio+';kw='+abkw+';pid='+pid600879+';place='+(plc600879++)+';rnd='+rnd+';click=CLICK_MACRO_PLACEHOLDER'; document.write(''); Learn with Live LessonAccess standalone lesson var rnd = window.rnd || Math.floor(Math.random()*10e6); var pid601155 = window.pid601155 || rnd; var plc601155 = window.plc601155 || 0; var abkw = window.abkw || ''; var absrc = 'https://servedbyadbutler.com/adserve/;ID=166897;size=100x20;setID=601155;type=js;sw='+screen.width+';sh='+screen.height+';spr='+window.devicePixelRatio+';kw='+abkw+';pid='+pid601155+';place='+(plc601155++)+';rnd='+rnd+';click=CLICK_MACRO_PLACEHOLDER'; document.write(''); Learn with Studio+Get access to this lesson and 70+ more var rnd = window.rnd || Math.floor(Math.random()*10e6); var pid600879 = window.pid600879 || rnd; var plc600879 = window.plc600879 || 0; var abkw = window.abkw || ''; var absrc = 'https://servedbyadbutler.com/adserve/;ID=166897;size=100x20;setID=600879;type=js;sw='+screen.width+';sh='+screen.height+';spr='+window.devicePixelRatio+';kw='+abkw+';pid='+pid600879+';place='+(plc600879++)+';rnd='+rnd+';click=CLICK_MACRO_PLACEHOLDER'; document.write('');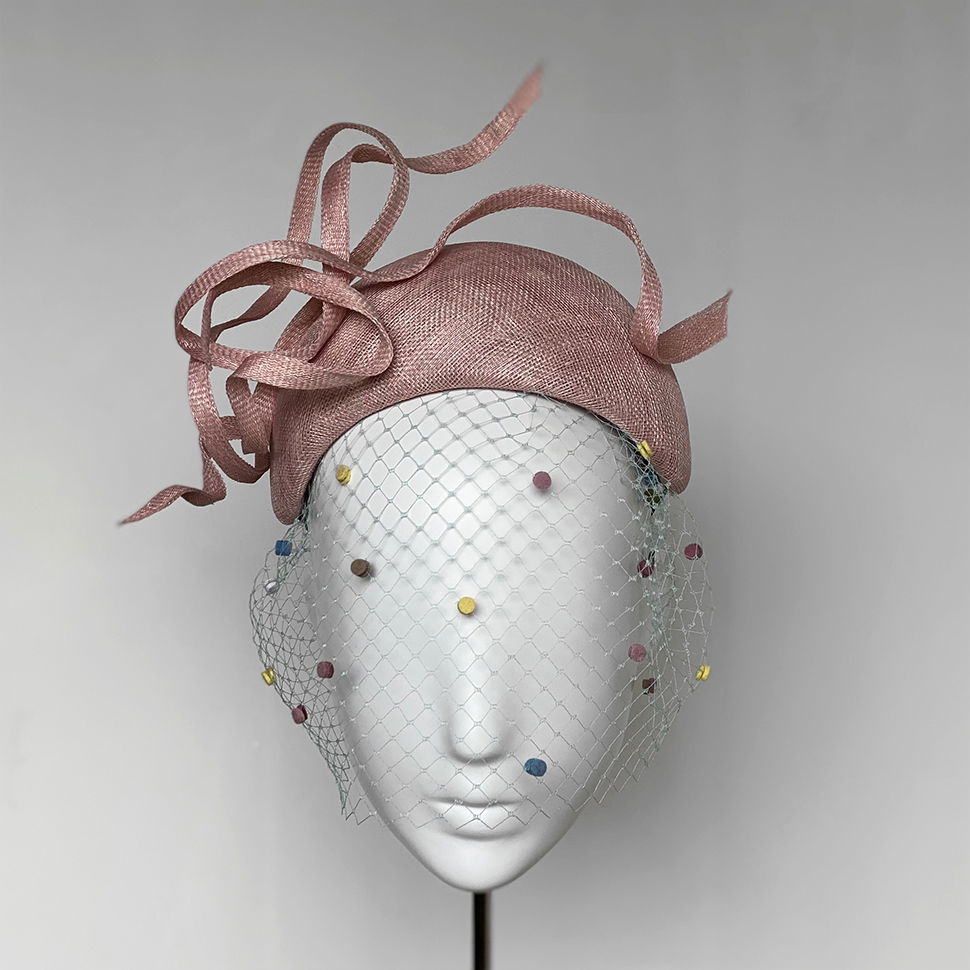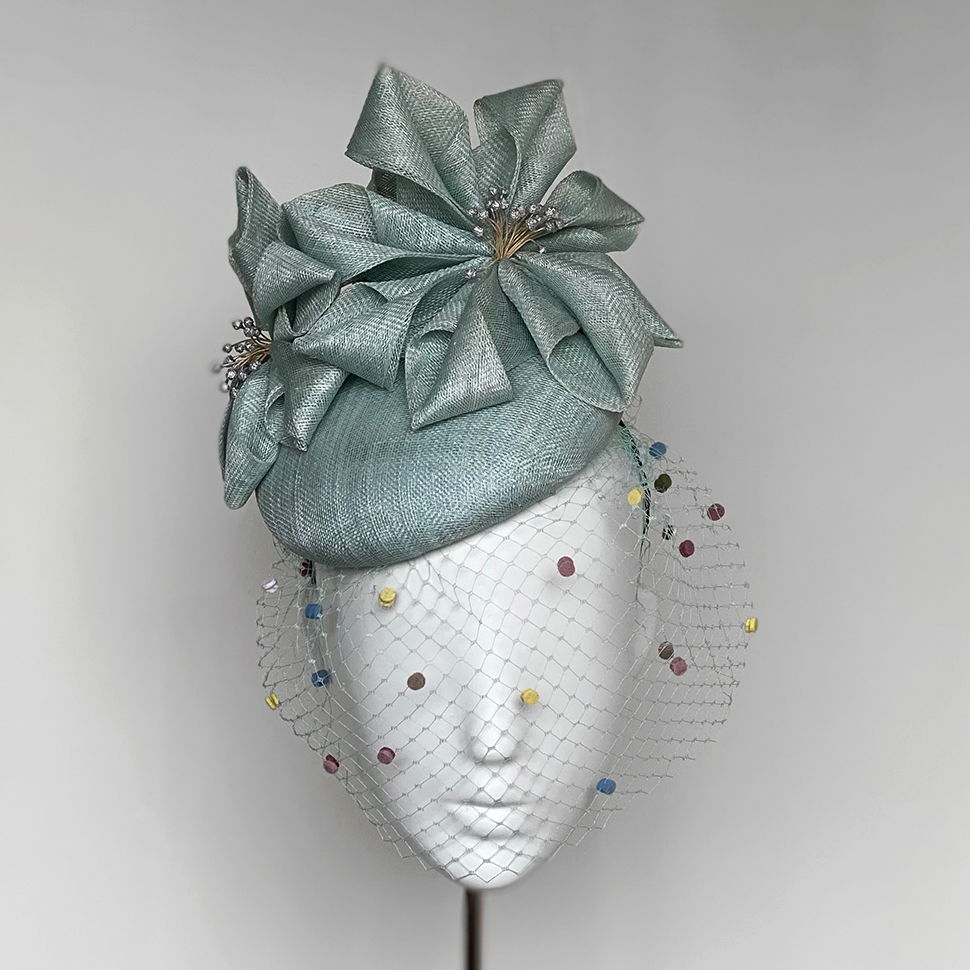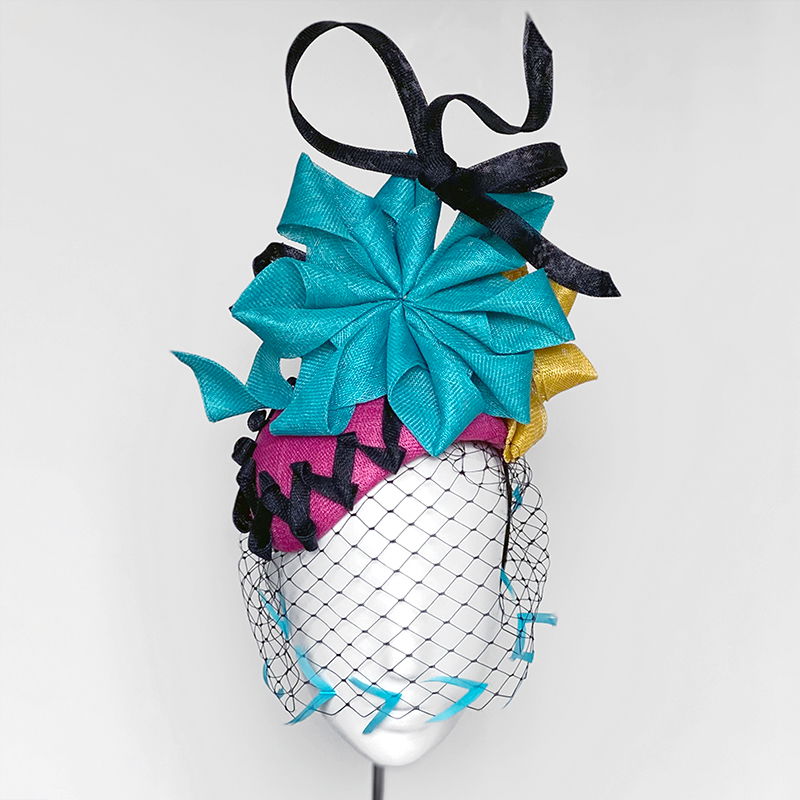 WHAT'S INCLUDED
• Live Lesson Recording
• Pattern PDF
• Lesson review until July 7
• 80 minutes tuition
• Exclusive Offers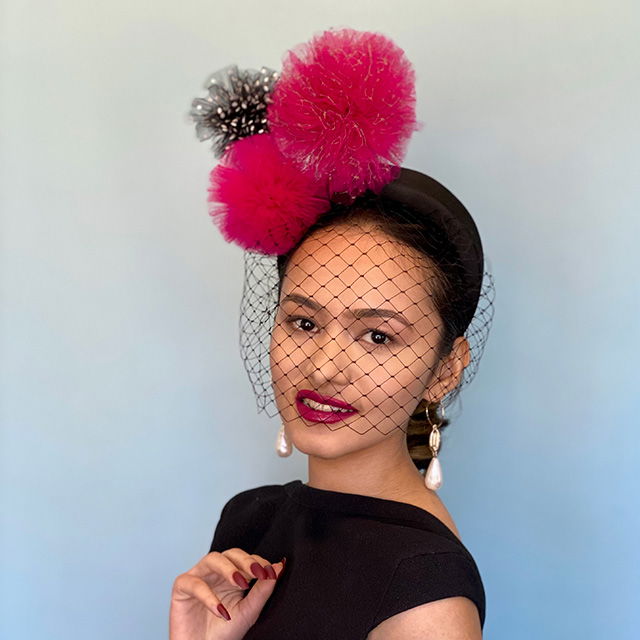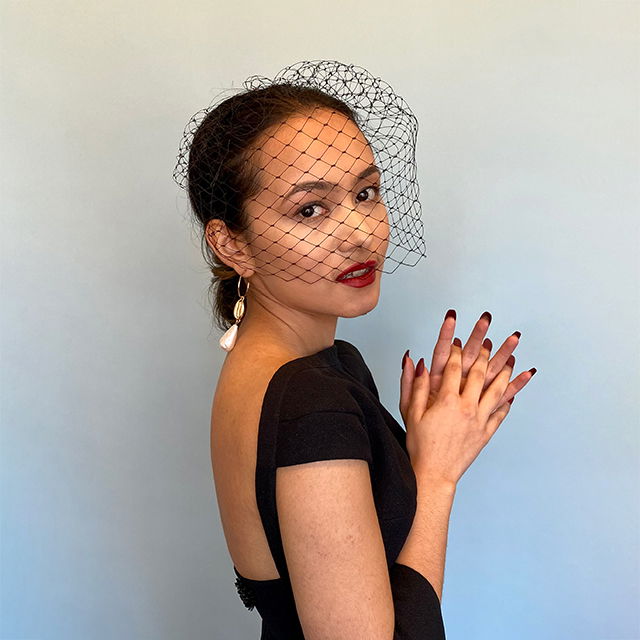 • Behind the Veil
• Assembling Foundation
• The Perfect Drape
• Embellishing with Style

SPECIAL OFFERS:
• Louise Macdonald Course discounts
• Save on millinery supplies
STUDENT LOVE 💕
"Thank you once again Louise - this is the 2nd time learning the technique and still learn extra tips!"
Fiona

"Thanks so much, it has been fabulous! Really beautiful and very generous of you, Louise!"
Jo

"This is GENIUS! Amazing demo. Thank you so much. 😊"
Rachael
STUDENT LOVE 💕
"Thank you once again Louise - this is the 2nd time learning the technique and still learn extra tips!"
Fiona

"Thanks so much, it has been fabulous! Really beautiful and very generous of you, Louise!"
Jo

"This is GENIUS! Amazing demo. Thank you so much. 😊"
Rachael
Learn with Live Lesson
Access standalone lesson
Learn with Live Lesson
Access standalone lesson