---
Create leather roses to adorn your hats or headpieces with Millinery Tutor, Sophie Allport. Flower tools are not required as Sophie teaches you to shape petals and leaves using her set of customised patterns. Be inspired as Sophie shares her passion for leather in Millinery.
For Sophie Allport, millinery started out as an incredibly fun hobby and quickly turned into a rewarding career. From simple beginnings in rural Queensland to customers winning cars and sashes regularly both nationally and internationally. She has developed a deep passion for craftsmanship and quality materials and love using luxurious materials like leather, parisissal and tinalak straw. 
Sophie believes it is absolutely incredible that milliners have the ability to turn humble material into works of art that share a little bit about us with the world and have the potential to take on a new life on the wearers head.
WHAT'S INCLUDED • Lesson presented Live via Zoom• Q&A with your tutor• Recorded Lesson to review for 1 month• Exclusive offersSCHEDULE:Wednesday, Oct 5, 9am AESTCheck your local time here90 minutes LESSON PLAN • Preparing Leather • Shaping Petals & Leaves • Creating 3 Petal Rose • Flower AttachmentSPECIAL OFFERS:• Sophie Allport Course special• Discounted millinery supplies STUDENT LOVE 💕 "It was a fantastic presentation! Great tips and tricks, clear directions and beautiful finished product. Thanks for a wonderful class!" Mela"Sophie, your class was terrific and you did amazing. I can not wait to put this into practise. You ooze talent and class. Thank you." Therese"Was a great session… Had to leave early but have rewatched already. Loved it" Sherilee RECOMMENDED SUPPLIES Materials And Tools - suggested for this course. Included with Studio+ Leather Roses Live Lesson Included with Studio+ Leather Roses Live Lesson
WHAT'S INCLUDED • Lesson presented Live via Zoom• Q&A with your tutor• Recorded Lesson to review for 1 month• Exclusive offersSCHEDULE:Wednesday, Oct 5, 9am AESTCheck your local time here90 minutes LESSON PLAN • Preparing Leather • Shaping Petals & Leaves • Creating Small Petal Rose • Flower AttachmentSPECIAL OFFERS:• Sophie Allport Courses special• Discounted millinery supplies STUDENT LOVE 💕 "It was a fantastic presentation! Great tips and tricks, clear directions and beautiful finished product. Thanks for a wonderful class!" Mela"Sophie, your class was terrific and you did amazing. I can not wait to put this into practise. You ooze talent and class. Thank you." Therese"Was a great session… Had to leave early but have rewatched already. Loved it" Sherilee RECOMMENDED SUPPLIES Materials And Tools - suggested for this course. Included with Studio+ Leather Roses Live Lesson Included with Studio+ Leather Roses Live Lesson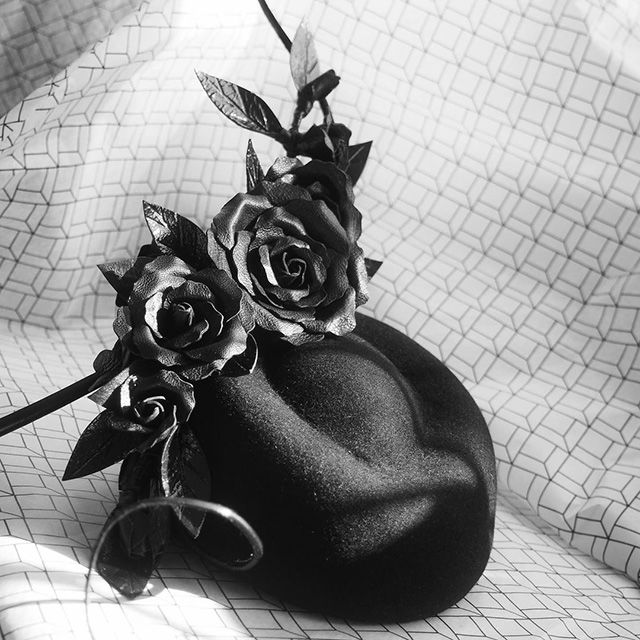 • Preparing Leather
• Shaping Petals & Leaves
• Creating Small Petal Rose
• Flower Attachment

SPECIAL OFFERS:
• Sophie Allport Courses special
• Discounted millinery supplies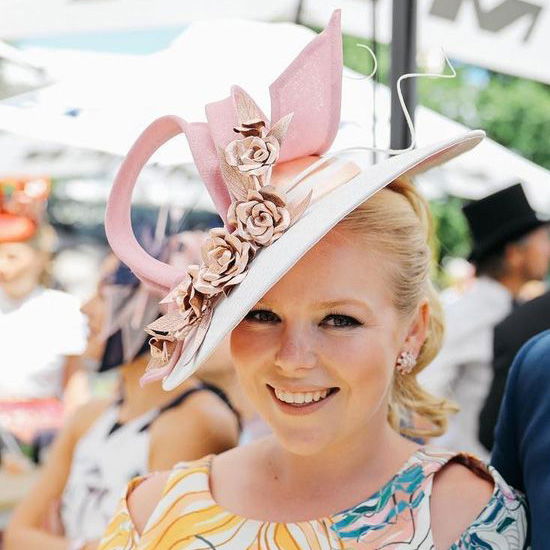 STUDENT LOVE 💕
"It was a fantastic presentation! Great tips and tricks, clear directions and beautiful finished product. Thanks for a wonderful class!" Mela

"Sophie, your class was terrific and you did amazing. I can not wait to put this into practise. You ooze talent and class. Thank you." Therese

"Was a great session… Had to leave early but have rewatched already. Loved it" Sherilee
Leather Roses Live Lesson
Leather Roses Live Lesson