---
Master the art of gravity defying leather bows that keep their shape and demand attention. In this live demonstration your Tutor Sophie Allport will show you how to work with leather to create wired leather bows to wow your customers and add volume and value to your headpieces. Who doesn't love a bow?
For Sophie Allport, millinery started out as an incredibly fun hobby and quickly turned into a rewarding career. From simple beginnings in rural Queensland to customers winning cars and sashes regularly both nationally and internationally. She has developed a deep passion for craftsmanship and quality materials and love using luxurious materials like leather, parisissal and tinalak straw. 
Sophie believes it is absolutely incredible that milliners have the ability to turn humble material into works of art that share a little bit about us with the world and have the potential to take on a new life on the wearers head.
WHAT YOU GET • 3 creative on-demand lessons + patterns• Unlimited access on any modern device• Learn to make headwear in your own time• 4+ hours of comprehensive video tuition• Tutor correspondence included WIREWORK BRETONSDELUXE COURSE  if (!window.AdButler){(function(){var s = document.createElement("script"); s.async = true; s.type = "text/javascript";s.src = 'https://servedbyadbutler.com/app.js';var n = document.getElementsByTagName("script")[0]; n.parentNode.insertBefore(s, n);}());} var AdButler = AdButler || {}; AdButler.ads = AdButler.ads || []; var abkw = window.abkw || ''; var plc311470 = window.plc311470 || 0; document.write(''); AdButler.ads.push({handler: function(opt){ AdButler.register(166897, 311470, [250,20], 'placement_311470_'+opt.place, opt); }, opt: { place: plc311470++, keywords: abkw, domain: 'servedbyadbutler.com', click:'CLICK_MACRO_PLACEHOLDER' }}); LESSON PLAN (function() { if(!window.hypervisualIsEditorContext) { var sliderOptions = { loop: true, autoplay: false, effect: 'fade', fadeEffect: { crossFade: true }, containerModifierClass: 'hypervisual__slider-container-', wrapperClass: 'hypervisual__slider-wrapper', slideClass: 'hypervisual__slider-slide', slideActiveClass: 'hypervisual__slider-slide-active', slideDuplicatedActiveClass: 'hypervisual__slider-slide-duplicate-active', slideVisibleClass: 'hypervisual__slider-slide-visible', slideDuplicateClass: 'hypervisual__slider-slide-duplicate', slideNextClass: 'hypervisual__slider-slide-next', slideDuplicatedNextClass: 'hypervisual__slider-slide-duplicate-next', slidePrevClass: 'hypervisual__slider-slide-prev', slideDuplicatedPrevClass: 'hypervisual__slider-slide-duplicate-prev', buttonDisabledClass: 'hypervisual__slider-button-disabled', lazyLoadingClass: 'hypervisual__slider-lazy', lazyStatusLoadingClass: 'hypervisual__slider-lazy-loading', lazyStatusLoadedClass: 'hypervisual__slider-lazy-loaded', lazyPreloaderClass: 'hypervisual__slider-lazy-preloader', preloaderClass: 'preloader', zoomContainerClass: 'hypervisual__slider-zoom-container', notificationClass: 'hypervisual__slider-notification' }; sliderOptions.navigation = { nextEl: '.hypervisual__slider-button-next', prevEl: '.hypervisual__slider-button-prev', }; var slider = new Swiper ('#hypervisual__slider_140931017', sliderOptions); window.addEventListener("load", function(event) { slider.el.className = slider.el.className.replace('hypervisual__slider-container-pending', ''); slider.update(); slider.pagination.render(); slider.pagination.update(); }); } })(); WIRE FRAMED BRETON Sophie demonstrates how to create a Breton brim or Donut foundation together with detailed documented measurements. Discover how to manipulate wire into a millinery marvel ready to adorn with your unique design.Lesson Modules:• Wire Preparation • Support Frame• Covering Wire • Elastic Stability (function() { if(!window.hypervisualIsEditorContext) { var sliderOptions = { loop: true, autoplay: false, effect: 'fade', fadeEffect: { crossFade: true }, containerModifierClass: 'hypervisual__slider-container-', wrapperClass: 'hypervisual__slider-wrapper', slideClass: 'hypervisual__slider-slide', slideActiveClass: 'hypervisual__slider-slide-active', slideDuplicatedActiveClass: 'hypervisual__slider-slide-duplicate-active', slideVisibleClass: 'hypervisual__slider-slide-visible', slideDuplicateClass: 'hypervisual__slider-slide-duplicate', slideNextClass: 'hypervisual__slider-slide-next', slideDuplicatedNextClass: 'hypervisual__slider-slide-duplicate-next', slidePrevClass: 'hypervisual__slider-slide-prev', slideDuplicatedPrevClass: 'hypervisual__slider-slide-duplicate-prev', buttonDisabledClass: 'hypervisual__slider-button-disabled', lazyLoadingClass: 'hypervisual__slider-lazy', lazyStatusLoadingClass: 'hypervisual__slider-lazy-loading', lazyStatusLoadedClass: 'hypervisual__slider-lazy-loaded', lazyPreloaderClass: 'hypervisual__slider-lazy-preloader', preloaderClass: 'preloader', zoomContainerClass: 'hypervisual__slider-zoom-container', notificationClass: 'hypervisual__slider-notification' }; sliderOptions.navigation = { nextEl: '.hypervisual__slider-button-next', prevEl: '.hypervisual__slider-button-prev', }; var slider = new Swiper ('#hypervisual__slider_38455868', sliderOptions); window.addEventListener("load", function(event) { slider.el.className = slider.el.className.replace('hypervisual__slider-container-pending', ''); slider.update(); slider.pagination.render(); slider.pagination.update(); }); } })(); CAMELLIA LEATHER FLOWERS Master creating these beautiful Camellia flowers in leather as you learn step by step with Sophie Allport. Accompanied by supplied patterns, explore the innovative methods with no flower tools required. Lesson Modules:• Preparing Petals • Assembling Camellias • Shaping Leaves • Create a Flower Vine (function() { if(!window.hypervisualIsEditorContext) { var sliderOptions = { loop: true, autoplay: false, effect: 'fade', fadeEffect: { crossFade: true }, containerModifierClass: 'hypervisual__slider-container-', wrapperClass: 'hypervisual__slider-wrapper', slideClass: 'hypervisual__slider-slide', slideActiveClass: 'hypervisual__slider-slide-active', slideDuplicatedActiveClass: 'hypervisual__slider-slide-duplicate-active', slideVisibleClass: 'hypervisual__slider-slide-visible', slideDuplicateClass: 'hypervisual__slider-slide-duplicate', slideNextClass: 'hypervisual__slider-slide-next', slideDuplicatedNextClass: 'hypervisual__slider-slide-duplicate-next', slidePrevClass: 'hypervisual__slider-slide-prev', slideDuplicatedPrevClass: 'hypervisual__slider-slide-duplicate-prev', buttonDisabledClass: 'hypervisual__slider-button-disabled', lazyLoadingClass: 'hypervisual__slider-lazy', lazyStatusLoadingClass: 'hypervisual__slider-lazy-loading', lazyStatusLoadedClass: 'hypervisual__slider-lazy-loaded', lazyPreloaderClass: 'hypervisual__slider-lazy-preloader', preloaderClass: 'preloader', zoomContainerClass: 'hypervisual__slider-zoom-container', notificationClass: 'hypervisual__slider-notification' }; sliderOptions.navigation = { nextEl: '.hypervisual__slider-button-next', prevEl: '.hypervisual__slider-button-prev', }; var slider = new Swiper ('#hypervisual__slider_498875905', sliderOptions); window.addEventListener("load", function(event) { slider.el.className = slider.el.className.replace('hypervisual__slider-container-pending', ''); slider.update(); slider.pagination.render(); slider.pagination.update(); }); } })(); BRETON FINISHING Learn to complete your piece with your choice of light material and invisibly stitch selected trim to finish this gorgeous hat.Lesson Modules:• Tulle Application • Invisible Trim Attachment LEARN IN YOUR OWN TIME You have unlimited lifetime access to all your lessons so you can return to modules and recap on specific skills. VARIETY OF INSTRUCTION Be inspired by millinery tuition that covers practical technical skills, creative techniques and industry knowledge. LESSON ASSISTANCE Access online contact with your tutor for three months to ask lesson specific questions and feedback. LEARN IN YOUR OWN TIME You have unlimited lifetime access to all your lessons so you can return to modules and recap on specific skills. VARIETY OF INSTRUCTION Be inspired by millinery tuition that covers practical technical skills, creative techniques and industry knowledge. LESSON ASSISTANCE Access online contact with your tutor for three months to ask lesson specific questions and feedback. WIREWORK BRETONSDELUXE COURSE  if (!window.AdButler){(function(){var s = document.createElement("script"); s.async = true; s.type = "text/javascript";s.src = 'https://servedbyadbutler.com/app.js';var n = document.getElementsByTagName("script")[0]; n.parentNode.insertBefore(s, n);}());} var AdButler = AdButler || {}; AdButler.ads = AdButler.ads || []; var abkw = window.abkw || ''; var plc311470 = window.plc311470 || 0; document.write(''); AdButler.ads.push({handler: function(opt){ AdButler.register(166897, 311470, [250,20], 'placement_311470_'+opt.place, opt); }, opt: { place: plc311470++, keywords: abkw, domain: 'servedbyadbutler.com', click:'CLICK_MACRO_PLACEHOLDER' }}); RECOMMENDED SUPPLIES Millinery Product Kit - Discounted materials for this course. WIREWORK BRETONSDELUXE COURSE  if (!window.AdButler){(function(){var s = document.createElement("script"); s.async = true; s.type = "text/javascript";s.src = 'https://servedbyadbutler.com/app.js';var n = document.getElementsByTagName("script")[0]; n.parentNode.insertBefore(s, n);}());} var AdButler = AdButler || {}; AdButler.ads = AdButler.ads || []; var abkw = window.abkw || ''; var plc311470 = window.plc311470 || 0; document.write(''); AdButler.ads.push({handler: function(opt){ AdButler.register(166897, 311470, [250,20], 'placement_311470_'+opt.place, opt); }, opt: { place: plc311470++, keywords: abkw, domain: 'servedbyadbutler.com', click:'CLICK_MACRO_PLACEHOLDER' }}); RECOMMENDED SUPPLIES Millinery Product Kit - Discounted materials for this course.
(function() { if(!window.hypervisualIsEditorContext) { var sliderOptions = { loop: true, autoplay: false, effect: 'fade', fadeEffect: { crossFade: true }, containerModifierClass: 'hypervisual__slider-container-', wrapperClass: 'hypervisual__slider-wrapper', slideClass: 'hypervisual__slider-slide', slideActiveClass: 'hypervisual__slider-slide-active', slideDuplicatedActiveClass: 'hypervisual__slider-slide-duplicate-active', slideVisibleClass: 'hypervisual__slider-slide-visible', slideDuplicateClass: 'hypervisual__slider-slide-duplicate', slideNextClass: 'hypervisual__slider-slide-next', slideDuplicatedNextClass: 'hypervisual__slider-slide-duplicate-next', slidePrevClass: 'hypervisual__slider-slide-prev', slideDuplicatedPrevClass: 'hypervisual__slider-slide-duplicate-prev', buttonDisabledClass: 'hypervisual__slider-button-disabled', lazyLoadingClass: 'hypervisual__slider-lazy', lazyStatusLoadingClass: 'hypervisual__slider-lazy-loading', lazyStatusLoadedClass: 'hypervisual__slider-lazy-loaded', lazyPreloaderClass: 'hypervisual__slider-lazy-preloader', preloaderClass: 'preloader', zoomContainerClass: 'hypervisual__slider-zoom-container', notificationClass: 'hypervisual__slider-notification' }; sliderOptions.navigation = { nextEl: '.hypervisual__slider-button-next', prevEl: '.hypervisual__slider-button-prev', }; var slider = new Swiper ('#hypervisual__slider_392774638', sliderOptions); window.addEventListener("load", function(event) { slider.el.className = slider.el.className.replace('hypervisual__slider-container-pending', ''); slider.update(); slider.pagination.render(); slider.pagination.update(); }); } })(); WHAT'S INCLUDED • Lesson presented Live via Zoom• Q&A with your tutor • Recorded Video to review for 1 month• Exclusive offersSCHEDULE:9:00 am, Wednesday, June 1 AEST90 minutes (function() { if(!window.hypervisualIsEditorContext) { var sliderOptions = { loop: true, autoplay: false, effect: 'fade', fadeEffect: { crossFade: true }, containerModifierClass: 'hypervisual__slider-container-', wrapperClass: 'hypervisual__slider-wrapper', slideClass: 'hypervisual__slider-slide', slideActiveClass: 'hypervisual__slider-slide-active', slideDuplicatedActiveClass: 'hypervisual__slider-slide-duplicate-active', slideVisibleClass: 'hypervisual__slider-slide-visible', slideDuplicateClass: 'hypervisual__slider-slide-duplicate', slideNextClass: 'hypervisual__slider-slide-next', slideDuplicatedNextClass: 'hypervisual__slider-slide-duplicate-next', slidePrevClass: 'hypervisual__slider-slide-prev', slideDuplicatedPrevClass: 'hypervisual__slider-slide-duplicate-prev', buttonDisabledClass: 'hypervisual__slider-button-disabled', lazyLoadingClass: 'hypervisual__slider-lazy', lazyStatusLoadingClass: 'hypervisual__slider-lazy-loading', lazyStatusLoadedClass: 'hypervisual__slider-lazy-loaded', lazyPreloaderClass: 'hypervisual__slider-lazy-preloader', preloaderClass: 'preloader', zoomContainerClass: 'hypervisual__slider-zoom-container', notificationClass: 'hypervisual__slider-notification' }; sliderOptions.navigation = { nextEl: '.hypervisual__slider-button-next', prevEl: '.hypervisual__slider-button-prev', }; var slider = new Swiper ('#hypervisual__slider_842697312', sliderOptions); window.addEventListener("load", function(event) { slider.el.className = slider.el.className.replace('hypervisual__slider-container-pending', ''); slider.update(); slider.pagination.render(); slider.pagination.update(); }); } })(); LESSON PLAN • Leather Preparation • Wire Foundation• Manipulating Shape • Styling OptionsSPECIAL OFFERS:• Sophie Allport Deluxe Course special• Hatporium store 3 month membership• Discounted millinery supplies STUDENT LOVE "@allportmillinery you are such a clever teacher! Loved making this headpiece 😍" @angelicalemuramillinery"It was an amazing experience! @allportmillinery is an amazing tutor ❤️" @splash_collections_gh"A big thankyou to @hatacademy and @allportmillinery for providing such amazing millinery courses. 👒" @finchhillhats RECOMMENDED SUPPLIES Tools And Materials - suggested for this course. Included with Studio+ Leather Bows Live Lesson Included with Studio+ Leather Bows Live Lesson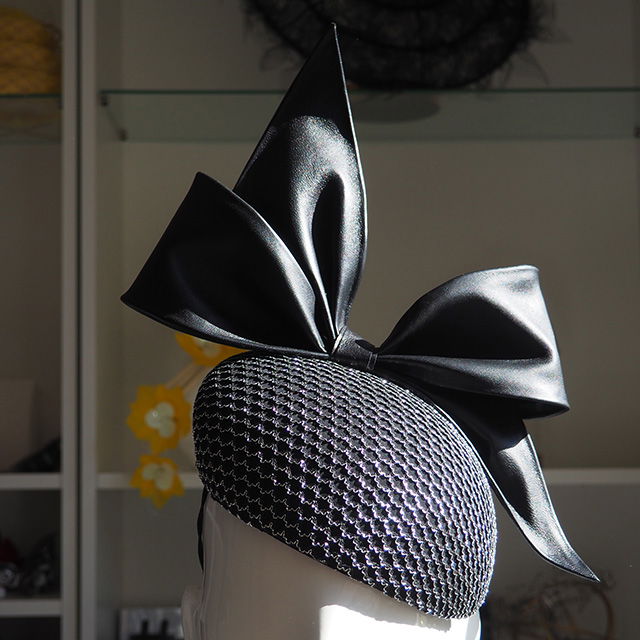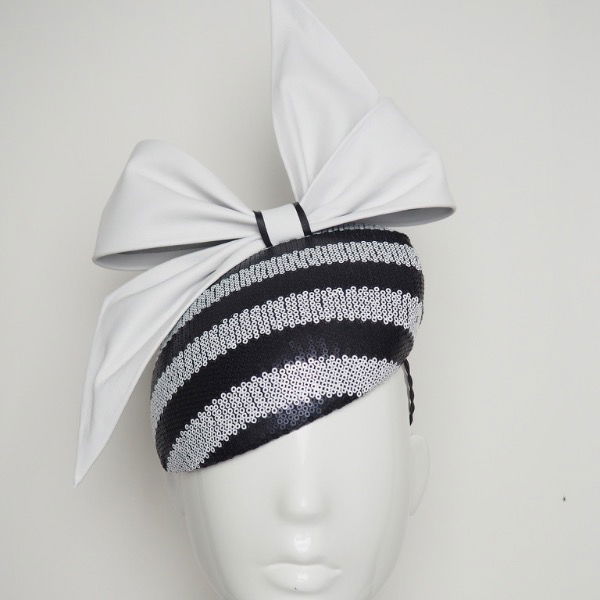 WHAT'S INCLUDED
• Lesson presented Live via Zoom
• Q&A with your tutor
• Recorded Video to review for 1 month
• Exclusive offers
SCHEDULE:
9:00 am, Wednesday,
June 1 AEST
90 minutes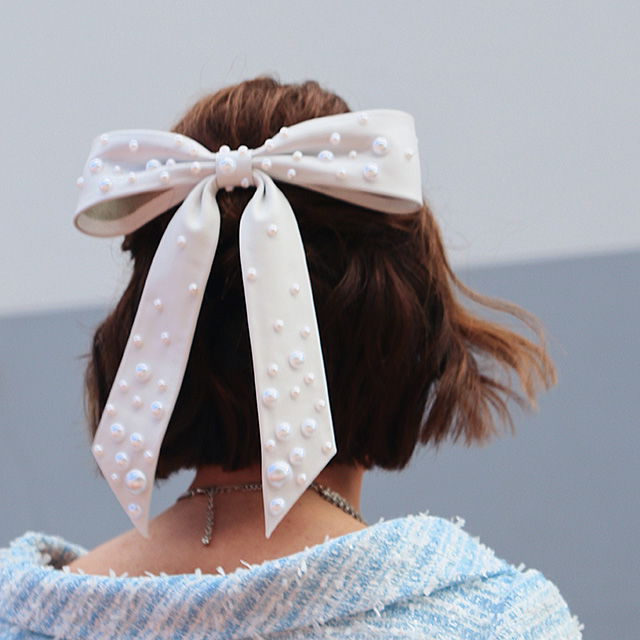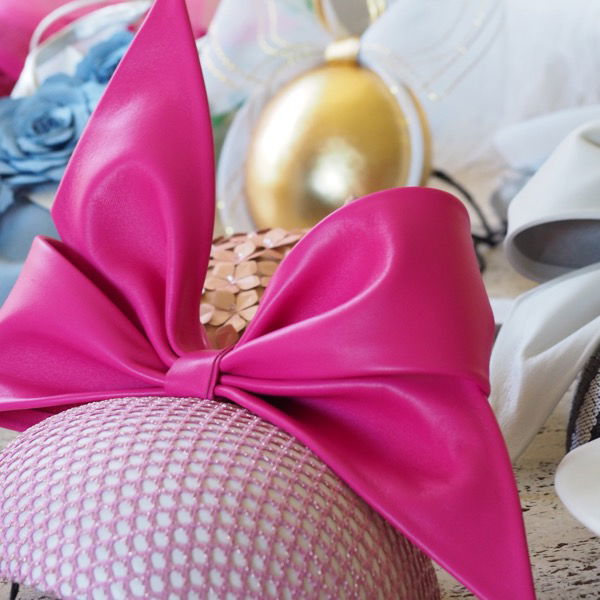 • Leather Preparation • Wire Foundation
• Manipulating Shape • Styling Options
SPECIAL OFFERS:
• Sophie Allport Deluxe Course special
•
Hatporium
store 3 month membership
• Discounted millinery supplies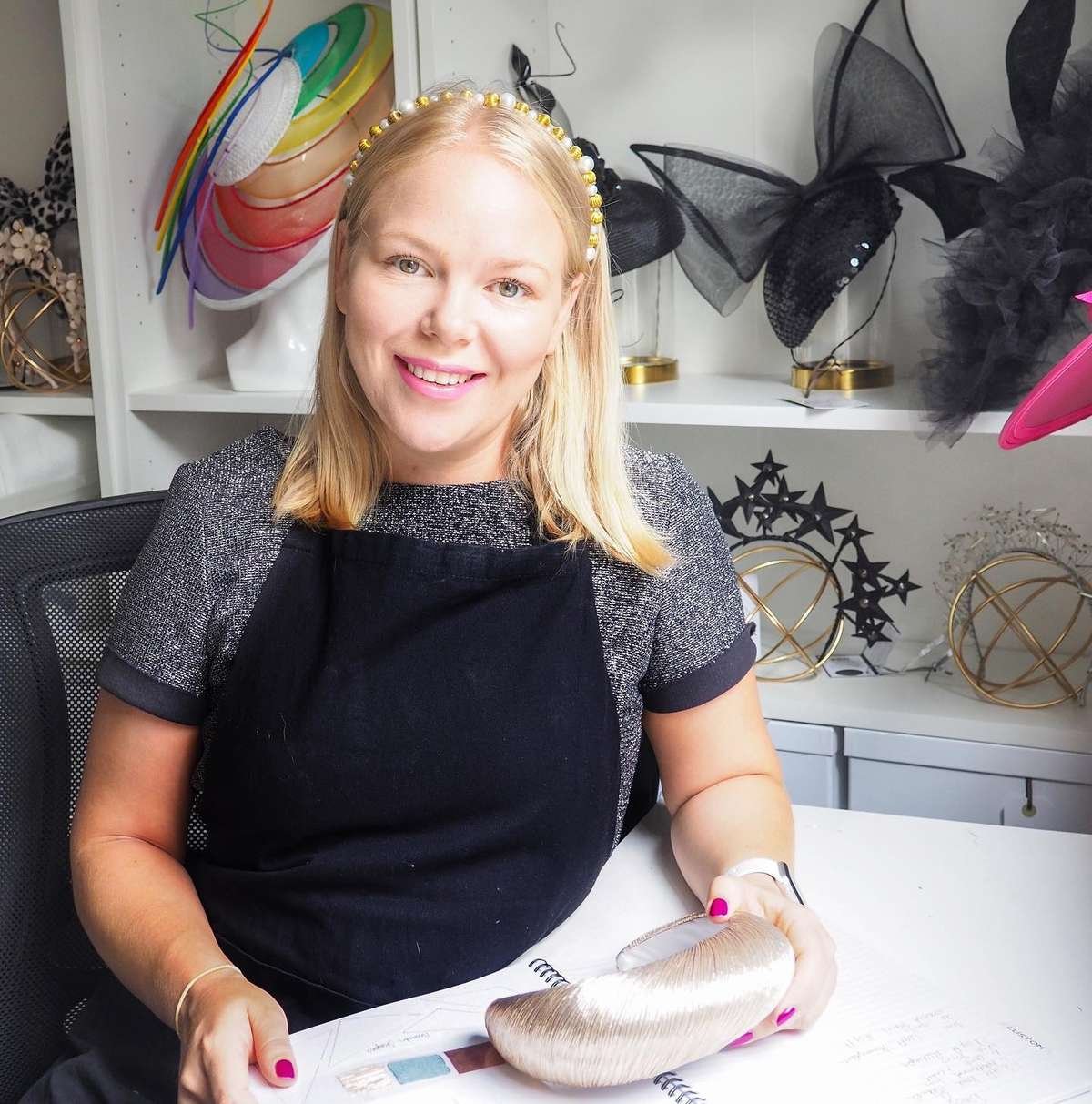 STUDENT LOVE
"@allportmillinery you are such a clever teacher! Loved making this headpiece 😍" @angelicalemuramillinery

"It was an amazing experience! @allportmillinery is an amazing tutor ❤️" @splash_collections_gh

"A big thankyou to @hatacademy and @allportmillinery for providing such amazing millinery courses. 👒" @finchhillhats
---