---
Create a chic beret with your favourite fabric and custom finish. Master stitching consistently as you learn from tutor Elaine Mergard, sharing this versatile vintage technique from the 60's. A complete set of patterns and stitch templates is included to complete your beret with a mod look.

With over 50 years of hat making experience and decades of teaching millinery, Elaine Mergard's mission is to help create the next generation of milliners by teaching techniques enabling each student to develop their unique creativity.

At the 2017 Hats Off to Adelaide Millinery Conference, Elaine was honoured by her peers and was inducted into the Millinery Association of Australia 'Hall of Fame' for her contribution to millinery in Australia and beyond.
(function() { if(!window.hypervisualIsEditorContext) { var sliderOptions = { loop: true, autoplay: false, effect: 'fade', fadeEffect: { crossFade: true }, containerModifierClass: 'hypervisual__slider-container-', wrapperClass: 'hypervisual__slider-wrapper', slideClass: 'hypervisual__slider-slide', slideActiveClass: 'hypervisual__slider-slide-active', slideDuplicatedActiveClass: 'hypervisual__slider-slide-duplicate-active', slideVisibleClass: 'hypervisual__slider-slide-visible', slideDuplicateClass: 'hypervisual__slider-slide-duplicate', slideNextClass: 'hypervisual__slider-slide-next', slideDuplicatedNextClass: 'hypervisual__slider-slide-duplicate-next', slidePrevClass: 'hypervisual__slider-slide-prev', slideDuplicatedPrevClass: 'hypervisual__slider-slide-duplicate-prev', buttonDisabledClass: 'hypervisual__slider-button-disabled', lazyLoadingClass: 'hypervisual__slider-lazy', lazyStatusLoadingClass: 'hypervisual__slider-lazy-loading', lazyStatusLoadedClass: 'hypervisual__slider-lazy-loaded', lazyPreloaderClass: 'hypervisual__slider-lazy-preloader', preloaderClass: 'preloader', zoomContainerClass: 'hypervisual__slider-zoom-container', notificationClass: 'hypervisual__slider-notification' }; sliderOptions.navigation = { nextEl: '.hypervisual__slider-button-next', prevEl: '.hypervisual__slider-button-prev', }; var slider = new Swiper ('#hypervisual__slider_51349270', sliderOptions); window.addEventListener("load", function(event) { slider.el.className = slider.el.className.replace('hypervisual__slider-container-pending', ''); slider.update(); slider.pagination.render(); slider.pagination.update(); }); } })(); WHAT'S INCLUDED • Demonstration presented via Zoom• Hat Patterns & Stitch Templates• Available to review for 1 month• Exclusive offersSCHEDULEWednesday, Dec 14, 9am AESTCheck vour local time here90 minutes (function() { if(!window.hypervisualIsEditorContext) { var sliderOptions = { loop: true, autoplay: false, effect: 'fade', fadeEffect: { crossFade: true }, containerModifierClass: 'hypervisual__slider-container-', wrapperClass: 'hypervisual__slider-wrapper', slideClass: 'hypervisual__slider-slide', slideActiveClass: 'hypervisual__slider-slide-active', slideDuplicatedActiveClass: 'hypervisual__slider-slide-duplicate-active', slideVisibleClass: 'hypervisual__slider-slide-visible', slideDuplicateClass: 'hypervisual__slider-slide-duplicate', slideNextClass: 'hypervisual__slider-slide-next', slideDuplicatedNextClass: 'hypervisual__slider-slide-duplicate-next', slidePrevClass: 'hypervisual__slider-slide-prev', slideDuplicatedPrevClass: 'hypervisual__slider-slide-duplicate-prev', buttonDisabledClass: 'hypervisual__slider-button-disabled', lazyLoadingClass: 'hypervisual__slider-lazy', lazyStatusLoadingClass: 'hypervisual__slider-lazy-loading', lazyStatusLoadedClass: 'hypervisual__slider-lazy-loaded', lazyPreloaderClass: 'hypervisual__slider-lazy-preloader', preloaderClass: 'preloader', zoomContainerClass: 'hypervisual__slider-zoom-container', notificationClass: 'hypervisual__slider-notification' }; sliderOptions.navigation = { nextEl: '.hypervisual__slider-button-next', prevEl: '.hypervisual__slider-button-prev', }; var slider = new Swiper ('#hypervisual__slider_251407376', sliderOptions); window.addEventListener("load", function(event) { slider.el.className = slider.el.className.replace('hypervisual__slider-container-pending', ''); slider.update(); slider.pagination.render(); slider.pagination.update(); }); } })(); LESSON PLAN • Pattern Prep & Head Size Adjustments • Stitching Pattern Designs • Piping & Combining Panels • Band, Lining & Stem FinishSPECIAL OFFERS:• Deluxe Course Discounts• 15% Off Millinery Supplies STUDENT LOVE 💕 "I just wanted to tell you how much I'm enjoying your course, and how thrilled I am with my new skills." Isobel"Was challenging but I'm so glad your tutorials were very well formatted for beginners like me 😁 thank you." Hayley"Wow, you have given such a lot in your courses and are such a good teacher." Susan RECOMMENDED SUPPLIES Materials And Tools - suggested for this course. Included with Studio+ Stitched Berets Live Lesson Included with Studio+ Stitched Berets Live Lesson
(function() { if(!window.hypervisualIsEditorContext) { var sliderOptions = { loop: true, autoplay: false, effect: 'fade', fadeEffect: { crossFade: true }, containerModifierClass: 'hypervisual__slider-container-', wrapperClass: 'hypervisual__slider-wrapper', slideClass: 'hypervisual__slider-slide', slideActiveClass: 'hypervisual__slider-slide-active', slideDuplicatedActiveClass: 'hypervisual__slider-slide-duplicate-active', slideVisibleClass: 'hypervisual__slider-slide-visible', slideDuplicateClass: 'hypervisual__slider-slide-duplicate', slideNextClass: 'hypervisual__slider-slide-next', slideDuplicatedNextClass: 'hypervisual__slider-slide-duplicate-next', slidePrevClass: 'hypervisual__slider-slide-prev', slideDuplicatedPrevClass: 'hypervisual__slider-slide-duplicate-prev', buttonDisabledClass: 'hypervisual__slider-button-disabled', lazyLoadingClass: 'hypervisual__slider-lazy', lazyStatusLoadingClass: 'hypervisual__slider-lazy-loading', lazyStatusLoadedClass: 'hypervisual__slider-lazy-loaded', lazyPreloaderClass: 'hypervisual__slider-lazy-preloader', preloaderClass: 'preloader', zoomContainerClass: 'hypervisual__slider-zoom-container', notificationClass: 'hypervisual__slider-notification' }; sliderOptions.navigation = { nextEl: '.hypervisual__slider-button-next', prevEl: '.hypervisual__slider-button-prev', }; var slider = new Swiper ('#hypervisual__slider_823655582', sliderOptions); window.addEventListener("load", function(event) { slider.el.className = slider.el.className.replace('hypervisual__slider-container-pending', ''); slider.update(); slider.pagination.render(); slider.pagination.update(); }); } })(); WHAT'S INCLUDED • Demonstration presented via Zoom• Hat Patterns & Stitch Templates• Available to review for 1 month• Exclusive offersSCHEDULEWednesday, Dec 14, 9am AESTCheck vour local time here90 minutes (function() { if(!window.hypervisualIsEditorContext) { var sliderOptions = { loop: true, autoplay: false, effect: 'fade', fadeEffect: { crossFade: true }, containerModifierClass: 'hypervisual__slider-container-', wrapperClass: 'hypervisual__slider-wrapper', slideClass: 'hypervisual__slider-slide', slideActiveClass: 'hypervisual__slider-slide-active', slideDuplicatedActiveClass: 'hypervisual__slider-slide-duplicate-active', slideVisibleClass: 'hypervisual__slider-slide-visible', slideDuplicateClass: 'hypervisual__slider-slide-duplicate', slideNextClass: 'hypervisual__slider-slide-next', slideDuplicatedNextClass: 'hypervisual__slider-slide-duplicate-next', slidePrevClass: 'hypervisual__slider-slide-prev', slideDuplicatedPrevClass: 'hypervisual__slider-slide-duplicate-prev', buttonDisabledClass: 'hypervisual__slider-button-disabled', lazyLoadingClass: 'hypervisual__slider-lazy', lazyStatusLoadingClass: 'hypervisual__slider-lazy-loading', lazyStatusLoadedClass: 'hypervisual__slider-lazy-loaded', lazyPreloaderClass: 'hypervisual__slider-lazy-preloader', preloaderClass: 'preloader', zoomContainerClass: 'hypervisual__slider-zoom-container', notificationClass: 'hypervisual__slider-notification' }; sliderOptions.navigation = { nextEl: '.hypervisual__slider-button-next', prevEl: '.hypervisual__slider-button-prev', }; var slider = new Swiper ('#hypervisual__slider_759057153', sliderOptions); window.addEventListener("load", function(event) { slider.el.className = slider.el.className.replace('hypervisual__slider-container-pending', ''); slider.update(); slider.pagination.render(); slider.pagination.update(); }); } })(); LESSON PLAN • Pattern Prep & Head Size Adjustments • Stitching Pattern Designs • Piping & Combining Panels • Band, Lining & Stem FinishSPECIAL OFFERS:• Deluxe Course Discounts• Save on Millinery Supplies STUDENT LOVE 💕 "I just wanted to tell you how much I'm enjoying your course, and how thrilled I am with my new skills." Isobel"Was challenging but I'm so glad your tutorials were very well formatted for beginners like me 😁 thank you." Hayley"Wow, you have given such a lot in your courses and are such a good teacher." Susan RECOMMENDED SUPPLIES Materials And Tools - suggested for this course. Included with Studio+ Stitched Berets Live Lesson Included with Studio+ Stitched Berets Live Lesson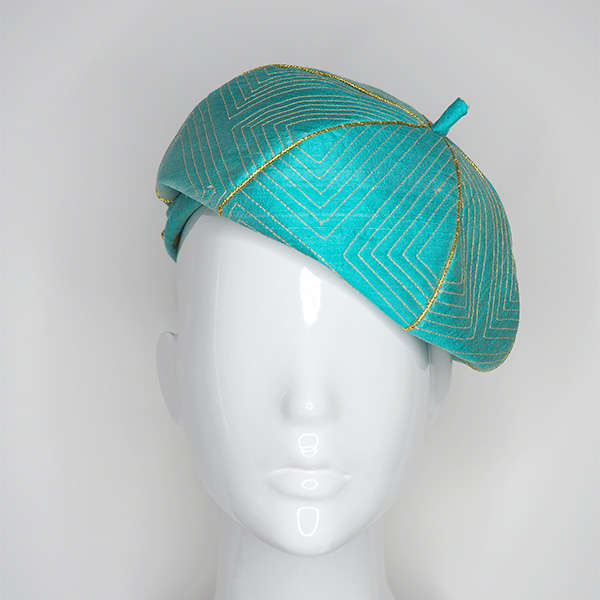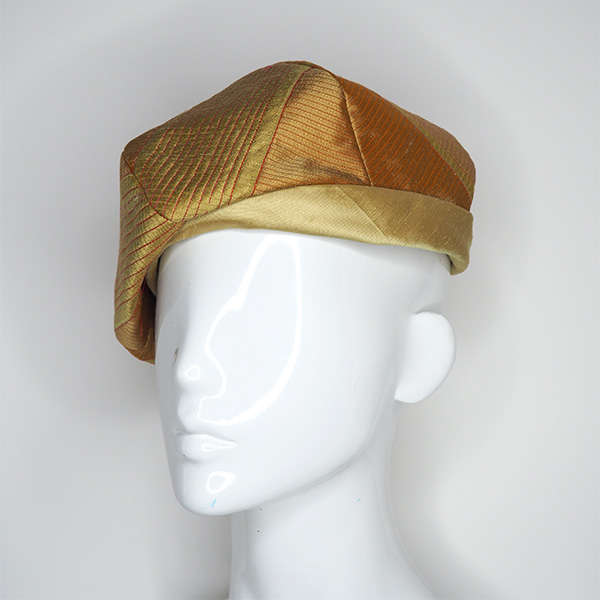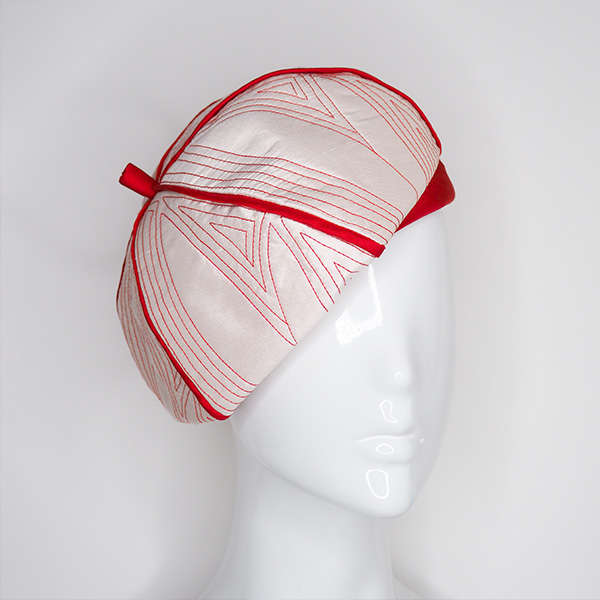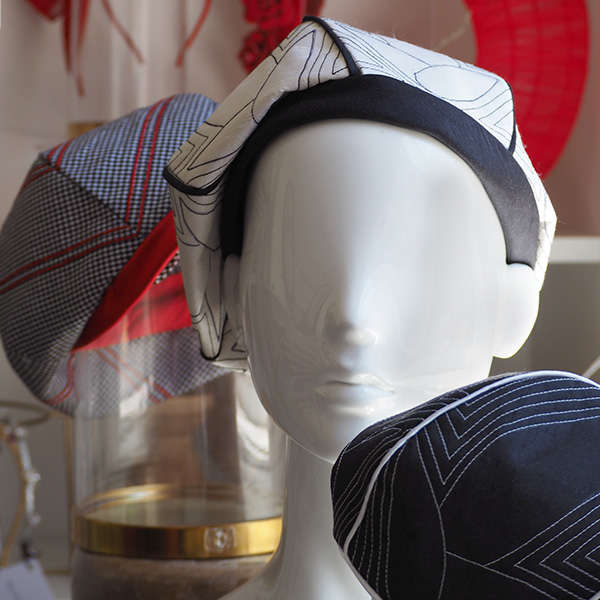 WHAT'S INCLUDED
•
Demonstration presented via Zoom
• Hat Patterns & Stitch Templates
• Available to review for 1 month

• Exclusive offers
SCHEDULE
Wednesday, Dec 14, 9am AEST
Check vour local time
here
90 minutes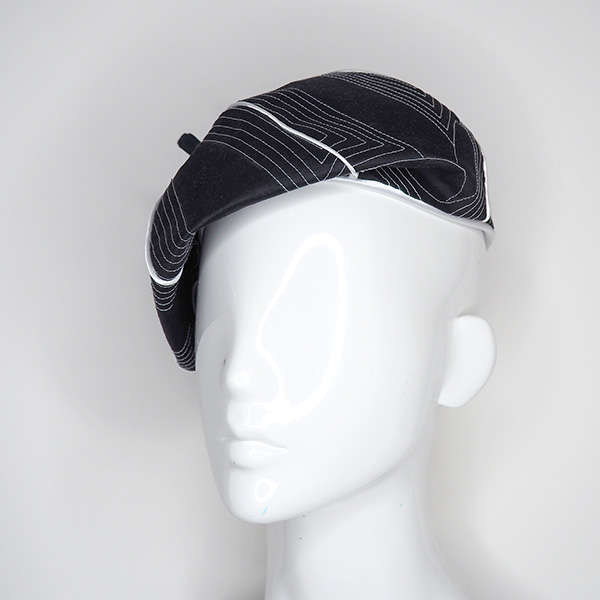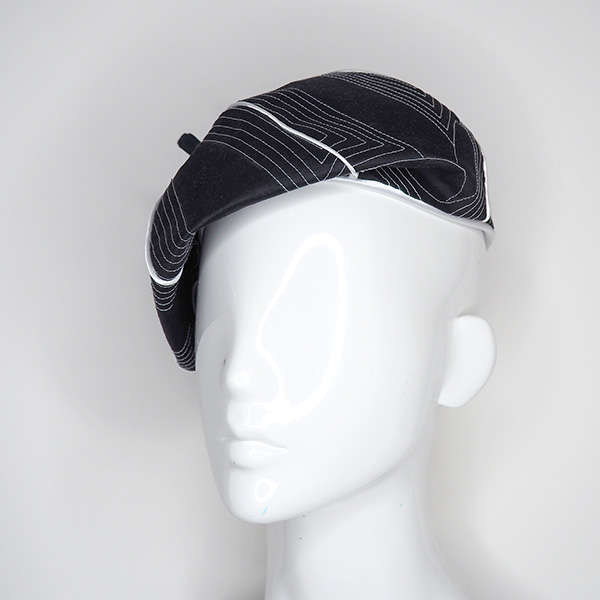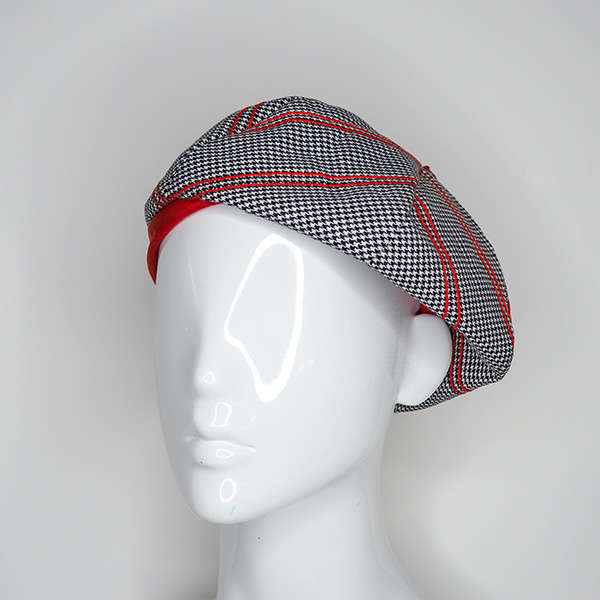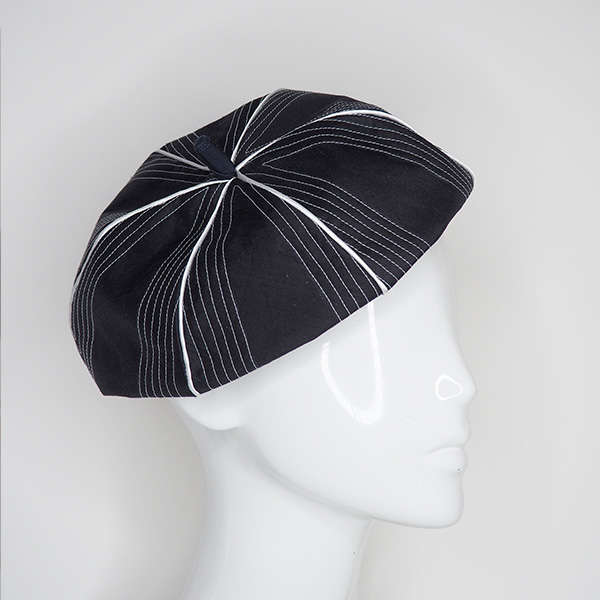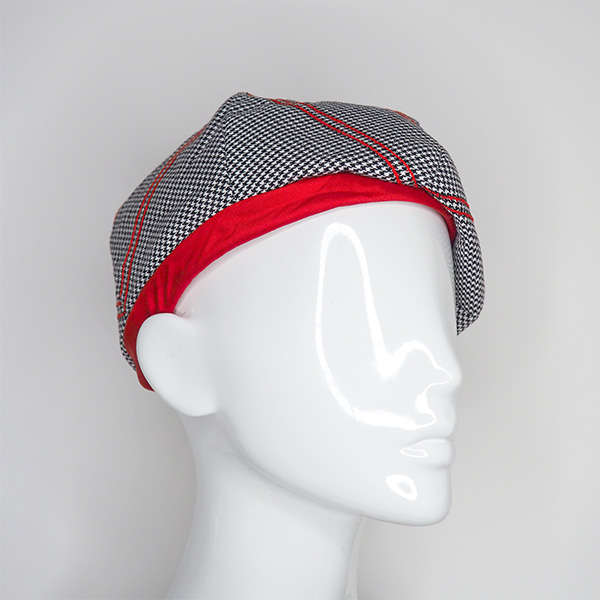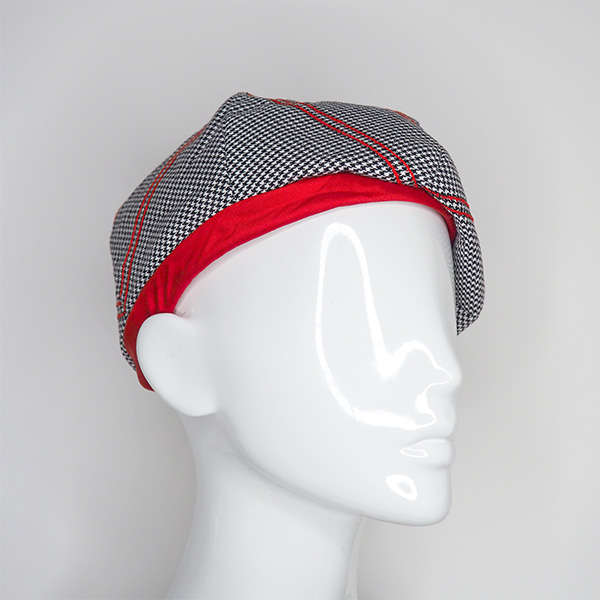 • Pattern Prep & Head Size Adjustments
• Stitching Pattern Designs
• Piping & Combining Panels
• Band, Lining & Stem Finish

SPECIAL OFFERS:
• Deluxe Course Discounts
• Save on Millinery Supplies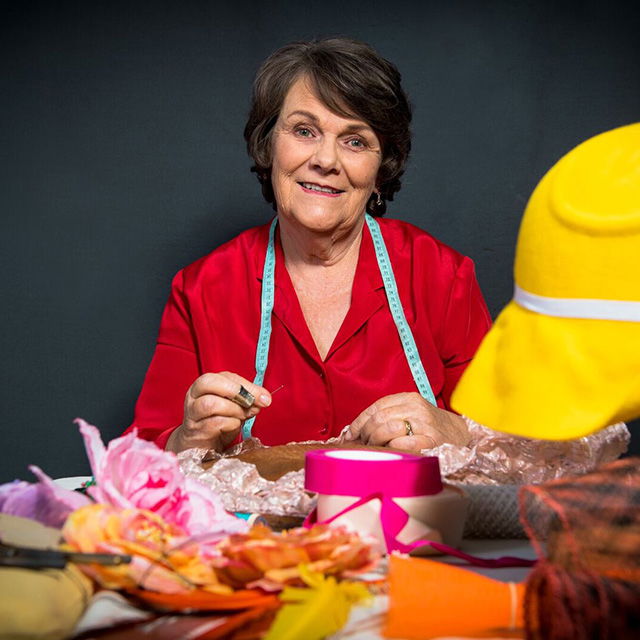 STUDENT LOVE 💕
"I just wanted to tell you how much I'm enjoying your course, and how thrilled I am with my new skills." Isobel

"Was challenging but I'm so glad your tutorials were very well formatted for beginners like me 😁 thank you." Hayley

"Wow, you have given such a lot in your courses and are such a good teacher." Susan
Stitched Berets Live Lesson
Stitched Berets Live Lesson