---
Learn how to create a variety of striking pom-poms using a range of techniques and materials to incorporate into your millinery. To create depth and dimension, Louise Macdonald will demonstrate adding multiple textures and colour variation to your pom-pom designs. A creative method that opens up a world of possibilities!

Louise Macdonald has been making hats for well over 25 years and her signature style often features fluid hand sculpted straw trims and shapes creating unique adornments for the head.

Louise trained in London, UK as a theatrical milliner making hats for productions such as Pride and Prejudice and House Of Elliot. Since returning to Melbourne Australia in 1995 she began making fashion pieces and now her millinery year is dominated by the Melbourne Cup.

Over the years, Louise has taught at various tertiary colleges, presented at international workshops / conventions and offered millinery courses from her Melbourne studio.
(function() { if(!window.hypervisualIsEditorContext) { var sliderOptions = { loop: true, autoplay: false, effect: 'fade', fadeEffect: { crossFade: true }, containerModifierClass: 'hypervisual__slider-container-', wrapperClass: 'hypervisual__slider-wrapper', slideClass: 'hypervisual__slider-slide', slideActiveClass: 'hypervisual__slider-slide-active', slideDuplicatedActiveClass: 'hypervisual__slider-slide-duplicate-active', slideVisibleClass: 'hypervisual__slider-slide-visible', slideDuplicateClass: 'hypervisual__slider-slide-duplicate', slideNextClass: 'hypervisual__slider-slide-next', slideDuplicatedNextClass: 'hypervisual__slider-slide-duplicate-next', slidePrevClass: 'hypervisual__slider-slide-prev', slideDuplicatedPrevClass: 'hypervisual__slider-slide-duplicate-prev', buttonDisabledClass: 'hypervisual__slider-button-disabled', lazyLoadingClass: 'hypervisual__slider-lazy', lazyStatusLoadingClass: 'hypervisual__slider-lazy-loading', lazyStatusLoadedClass: 'hypervisual__slider-lazy-loaded', lazyPreloaderClass: 'hypervisual__slider-lazy-preloader', preloaderClass: 'preloader', zoomContainerClass: 'hypervisual__slider-zoom-container', notificationClass: 'hypervisual__slider-notification' }; sliderOptions.navigation = { nextEl: '.hypervisual__slider-button-next', prevEl: '.hypervisual__slider-button-prev', }; var slider = new Swiper ('#hypervisual__slider_638818896', sliderOptions); window.addEventListener("load", function(event) { slider.el.className = slider.el.className.replace('hypervisual__slider-container-pending', ''); slider.update(); slider.pagination.render(); slider.pagination.update(); }); } })(); WHAT'S INCLUDED • Demonstration presented via Zoom• Live Q&A with your tutor• Available to review for 1 month• Exclusive offersSCHEDULEWednesday, Feb 8, 9am AEDTCheck vour local time here90 minutes (function() { if(!window.hypervisualIsEditorContext) { var sliderOptions = { loop: true, autoplay: false, effect: 'fade', fadeEffect: { crossFade: true }, containerModifierClass: 'hypervisual__slider-container-', wrapperClass: 'hypervisual__slider-wrapper', slideClass: 'hypervisual__slider-slide', slideActiveClass: 'hypervisual__slider-slide-active', slideDuplicatedActiveClass: 'hypervisual__slider-slide-duplicate-active', slideVisibleClass: 'hypervisual__slider-slide-visible', slideDuplicateClass: 'hypervisual__slider-slide-duplicate', slideNextClass: 'hypervisual__slider-slide-next', slideDuplicatedNextClass: 'hypervisual__slider-slide-duplicate-next', slidePrevClass: 'hypervisual__slider-slide-prev', slideDuplicatedPrevClass: 'hypervisual__slider-slide-duplicate-prev', buttonDisabledClass: 'hypervisual__slider-button-disabled', lazyLoadingClass: 'hypervisual__slider-lazy', lazyStatusLoadingClass: 'hypervisual__slider-lazy-loading', lazyStatusLoadedClass: 'hypervisual__slider-lazy-loaded', lazyPreloaderClass: 'hypervisual__slider-lazy-preloader', preloaderClass: 'preloader', zoomContainerClass: 'hypervisual__slider-zoom-container', notificationClass: 'hypervisual__slider-notification' }; sliderOptions.navigation = { nextEl: '.hypervisual__slider-button-next', prevEl: '.hypervisual__slider-button-prev', }; var slider = new Swiper ('#hypervisual__slider_537762468', sliderOptions); window.addEventListener("load", function(event) { slider.el.className = slider.el.className.replace('hypervisual__slider-container-pending', ''); slider.update(); slider.pagination.render(); slider.pagination.update(); }); } })(); LESSON PLAN • Preparing your materials• 3 methods for creating various pom-poms• Guide to adding multiple textures• How to achieve colour variation SPECIAL OFFERS:• Louise Macdonald Course Discounts• Save on Millinery Supplies STUDENT LOVE "I loved the lessons @louisemacdonaldmilliner gave. She inspired me a lot. I am very happy with the final result…" Josemieke"Thank you @louisemacdonaldmilliner she is an awesome instructor. @hatacademy a milliner's paradise." Alisa"@louisemacdonaldmilliner is a perfect instructor and explains everything so well, I really enjoy her videos." Yvonne STUDENT LOVE "I loved the lessons @louisemacdonaldmilliner gave. She inspired me a lot. I am very happy with the final result…" Josemieke"Thank you @louisemacdonaldmilliner she is an awesome instructor. @hatacademy a milliner's paradise." Alisa"@louisemacdonaldmilliner is a perfect instructor and explains everything so well, I really enjoy her videos." Yvonne RECOMMENDED SUPPLIES Tools And Materials - suggested for this course. Included with Studio+ Origami Halos Live Lesson Included with Studio+ Origami Halos Live Lesson
(function() { if(!window.hypervisualIsEditorContext) { var sliderOptions = { loop: true, autoplay: false, effect: 'fade', fadeEffect: { crossFade: true }, containerModifierClass: 'hypervisual__slider-container-', wrapperClass: 'hypervisual__slider-wrapper', slideClass: 'hypervisual__slider-slide', slideActiveClass: 'hypervisual__slider-slide-active', slideDuplicatedActiveClass: 'hypervisual__slider-slide-duplicate-active', slideVisibleClass: 'hypervisual__slider-slide-visible', slideDuplicateClass: 'hypervisual__slider-slide-duplicate', slideNextClass: 'hypervisual__slider-slide-next', slideDuplicatedNextClass: 'hypervisual__slider-slide-duplicate-next', slidePrevClass: 'hypervisual__slider-slide-prev', slideDuplicatedPrevClass: 'hypervisual__slider-slide-duplicate-prev', buttonDisabledClass: 'hypervisual__slider-button-disabled', lazyLoadingClass: 'hypervisual__slider-lazy', lazyStatusLoadingClass: 'hypervisual__slider-lazy-loading', lazyStatusLoadedClass: 'hypervisual__slider-lazy-loaded', lazyPreloaderClass: 'hypervisual__slider-lazy-preloader', preloaderClass: 'preloader', zoomContainerClass: 'hypervisual__slider-zoom-container', notificationClass: 'hypervisual__slider-notification' }; sliderOptions.navigation = { nextEl: '.hypervisual__slider-button-next', prevEl: '.hypervisual__slider-button-prev', }; var slider = new Swiper ('#hypervisual__slider_816761744', sliderOptions); window.addEventListener("load", function(event) { slider.el.className = slider.el.className.replace('hypervisual__slider-container-pending', ''); slider.update(); slider.pagination.render(); slider.pagination.update(); }); } })(); WHAT'S INCLUDED • Demonstration presented via Zoom• Available to review for 1 month• Exclusive offer - 20% Off Courses• Live Q&A with your tutorSCHEDULEWednesday, Feb 8, 9am AEDTCheck your local time here90 minutes (function() { if(!window.hypervisualIsEditorContext) { var sliderOptions = { loop: true, autoplay: false, effect: 'fade', fadeEffect: { crossFade: true }, containerModifierClass: 'hypervisual__slider-container-', wrapperClass: 'hypervisual__slider-wrapper', slideClass: 'hypervisual__slider-slide', slideActiveClass: 'hypervisual__slider-slide-active', slideDuplicatedActiveClass: 'hypervisual__slider-slide-duplicate-active', slideVisibleClass: 'hypervisual__slider-slide-visible', slideDuplicateClass: 'hypervisual__slider-slide-duplicate', slideNextClass: 'hypervisual__slider-slide-next', slideDuplicatedNextClass: 'hypervisual__slider-slide-duplicate-next', slidePrevClass: 'hypervisual__slider-slide-prev', slideDuplicatedPrevClass: 'hypervisual__slider-slide-duplicate-prev', buttonDisabledClass: 'hypervisual__slider-button-disabled', lazyLoadingClass: 'hypervisual__slider-lazy', lazyStatusLoadingClass: 'hypervisual__slider-lazy-loading', lazyStatusLoadedClass: 'hypervisual__slider-lazy-loaded', lazyPreloaderClass: 'hypervisual__slider-lazy-preloader', preloaderClass: 'preloader', zoomContainerClass: 'hypervisual__slider-zoom-container', notificationClass: 'hypervisual__slider-notification' }; sliderOptions.navigation = { nextEl: '.hypervisual__slider-button-next', prevEl: '.hypervisual__slider-button-prev', }; var slider = new Swiper ('#hypervisual__slider_313072321', sliderOptions); window.addEventListener("load", function(event) { slider.el.className = slider.el.className.replace('hypervisual__slider-container-pending', ''); slider.update(); slider.pagination.render(); slider.pagination.update(); }); } })(); LESSON PLAN • Preparing your materials• 3 methods for creating various pom-poms• Guide to adding multiple textures• How to achieve colour variation SPECIAL OFFERS:• 20% OFF Louise Macdonald Courses• Save on millinery supplies STUDENT LOVE 💕 "Playing with Louise Macdonald techniques today - it's a bit addictive!"Angelica"So thankful for the course taught by the wonderful Louise Macdonald"Shelle"Louise is a perfect instructor and explains everything so well, I really enjoy her videos."Yvonne STUDENT LOVE 💕 "Playing with Louise Macdonald techniques today - it's a bit addictive!"Angelica"So thankful for the course taught by the wonderful Louise Macdonald"Shelle"Louise is a perfect instructor and explains everything so well, I really enjoy her videos."Yvonne RECOMMENDED SUPPLIES Tools And Materials - suggested for this course. Included with Studio+ Pop-Pom Revolution Live Lesson Included with Studio+ Pop-Pom Revolution Live Lesson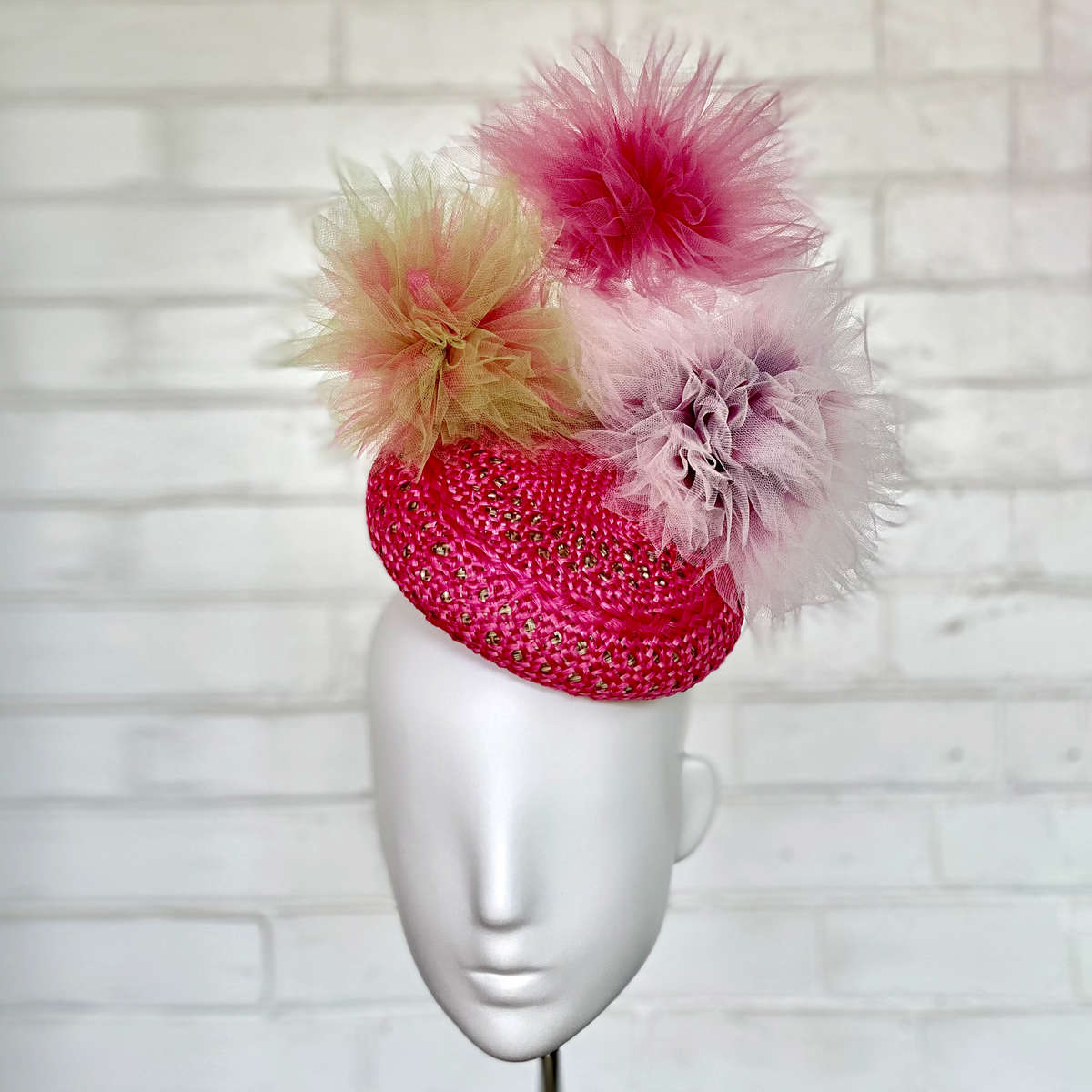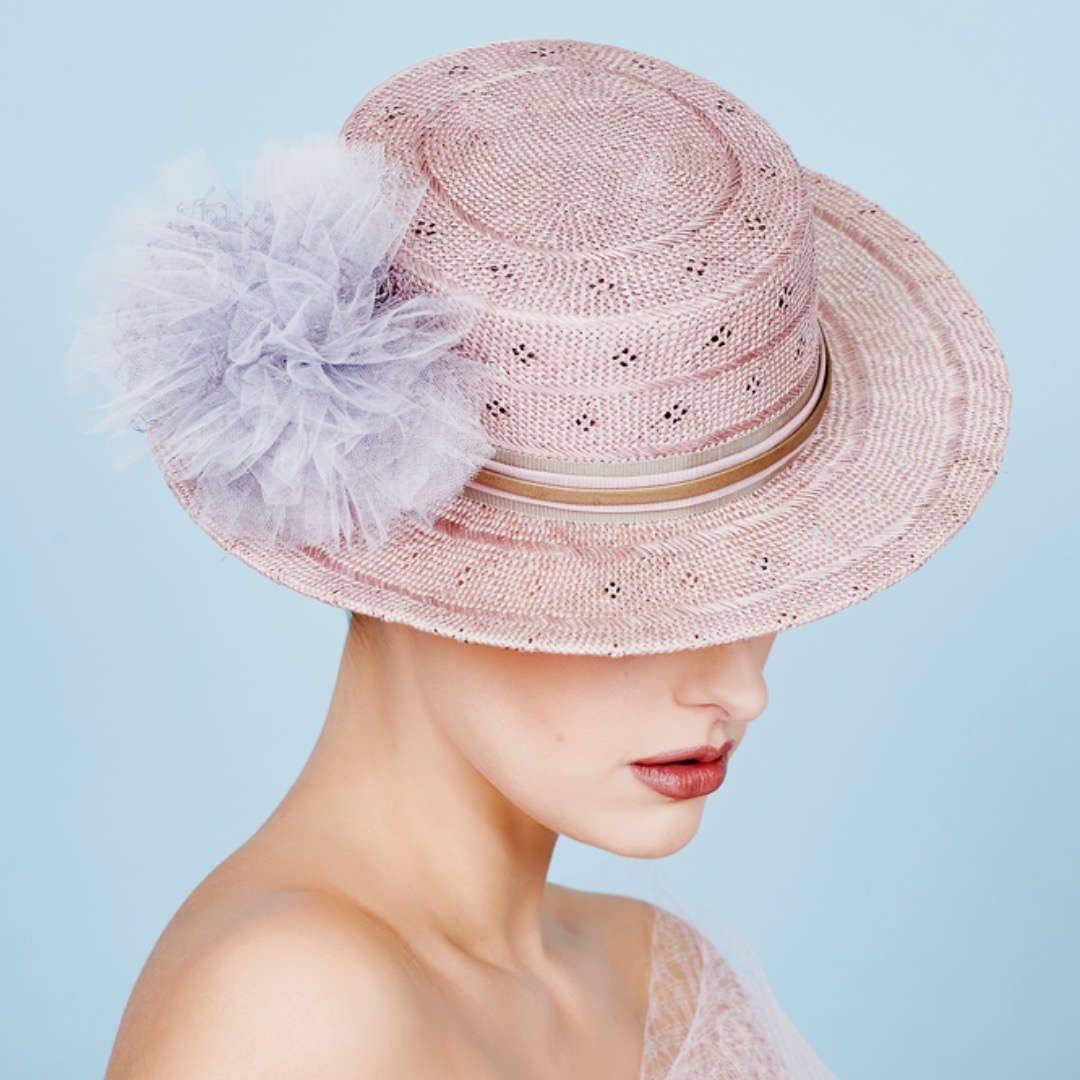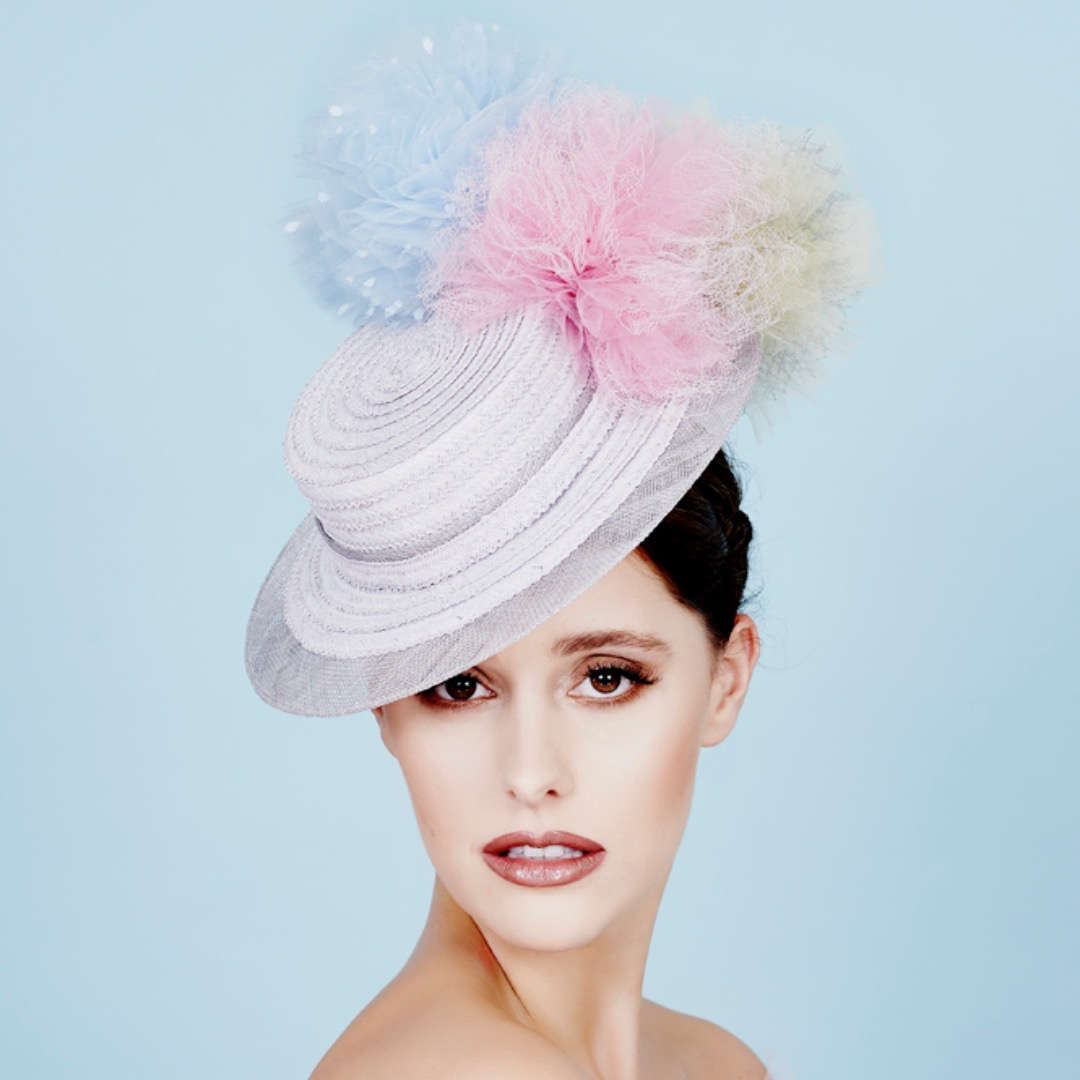 WHAT'S INCLUDED
•
Demonstration presented via Zoom
• Available to review for 1 month
• Exclusive offer - 20% Off Courses

• Live Q&A with your tutor
SCHEDULE
Wednesday, Feb 8, 9am AEDT
Check your local time
here
90 minutes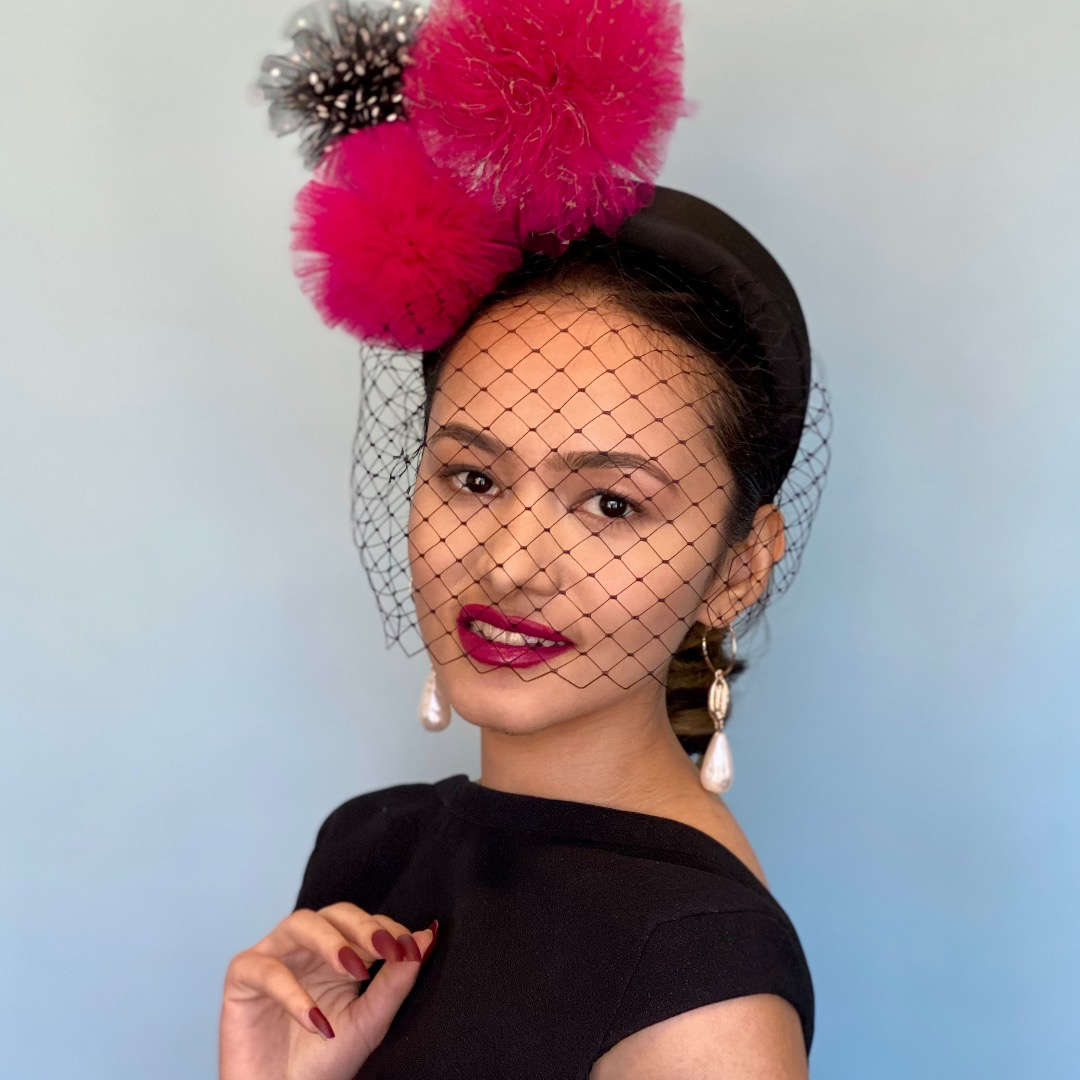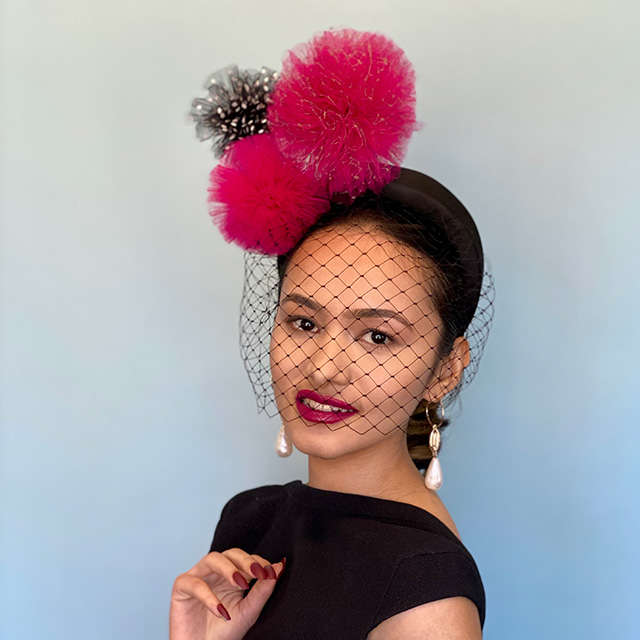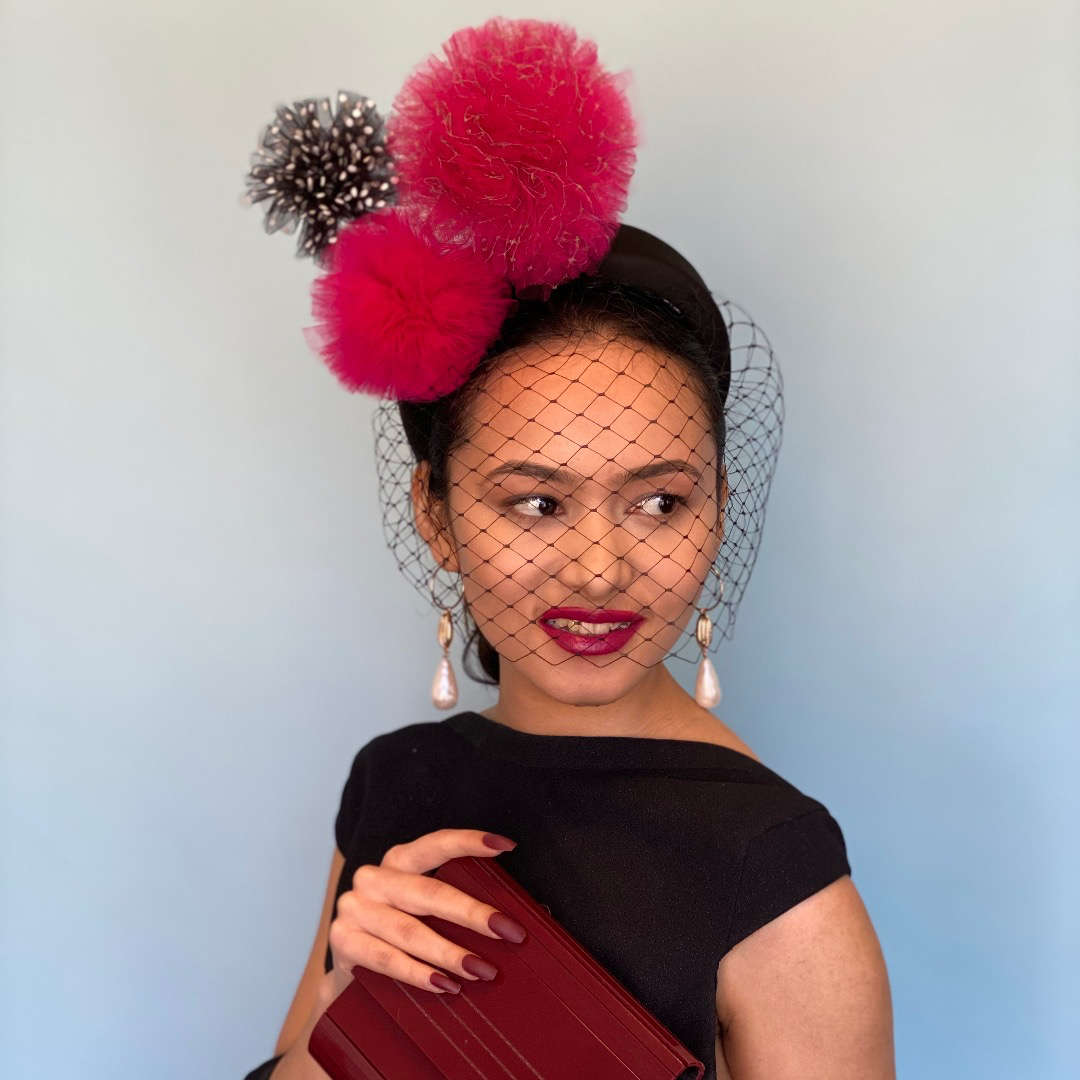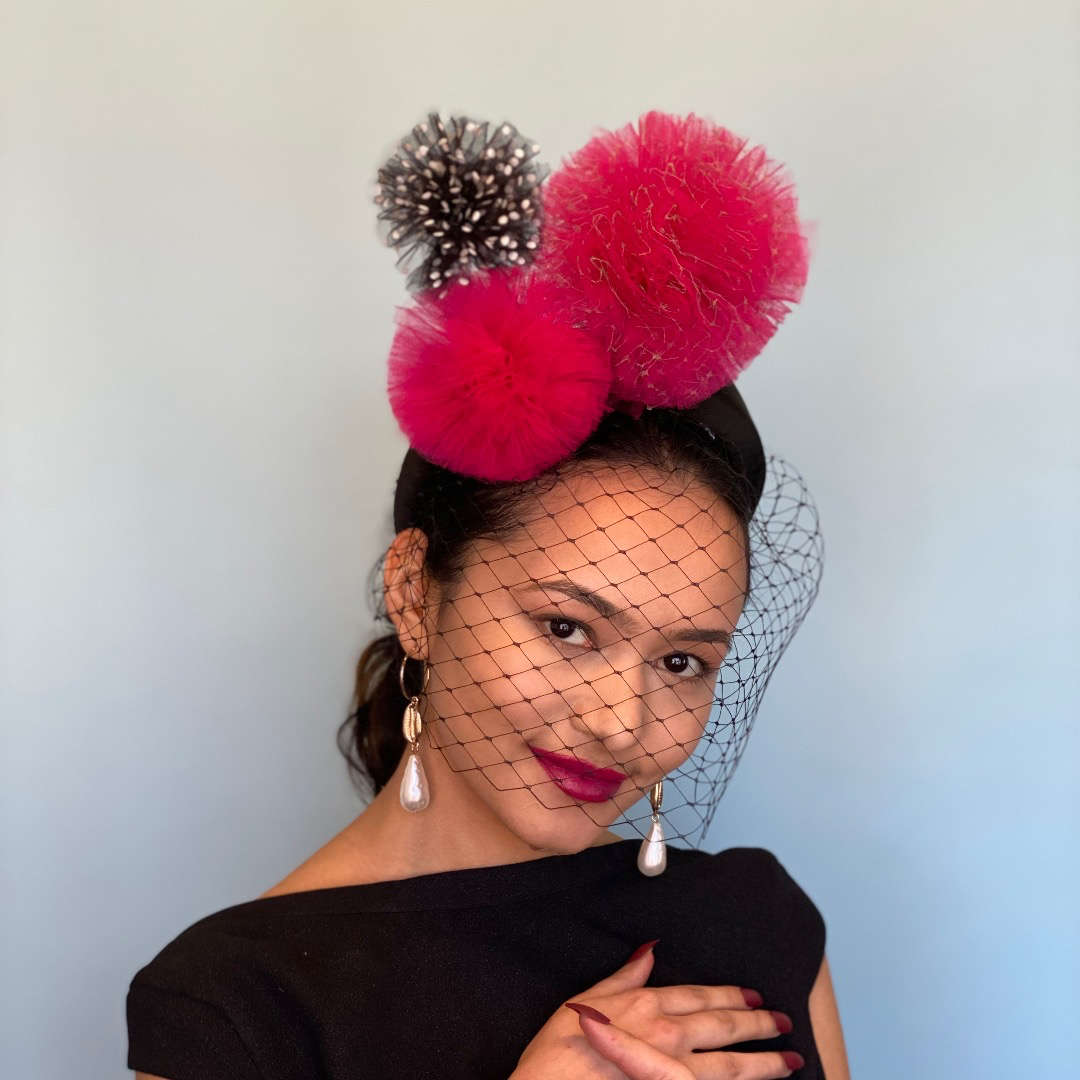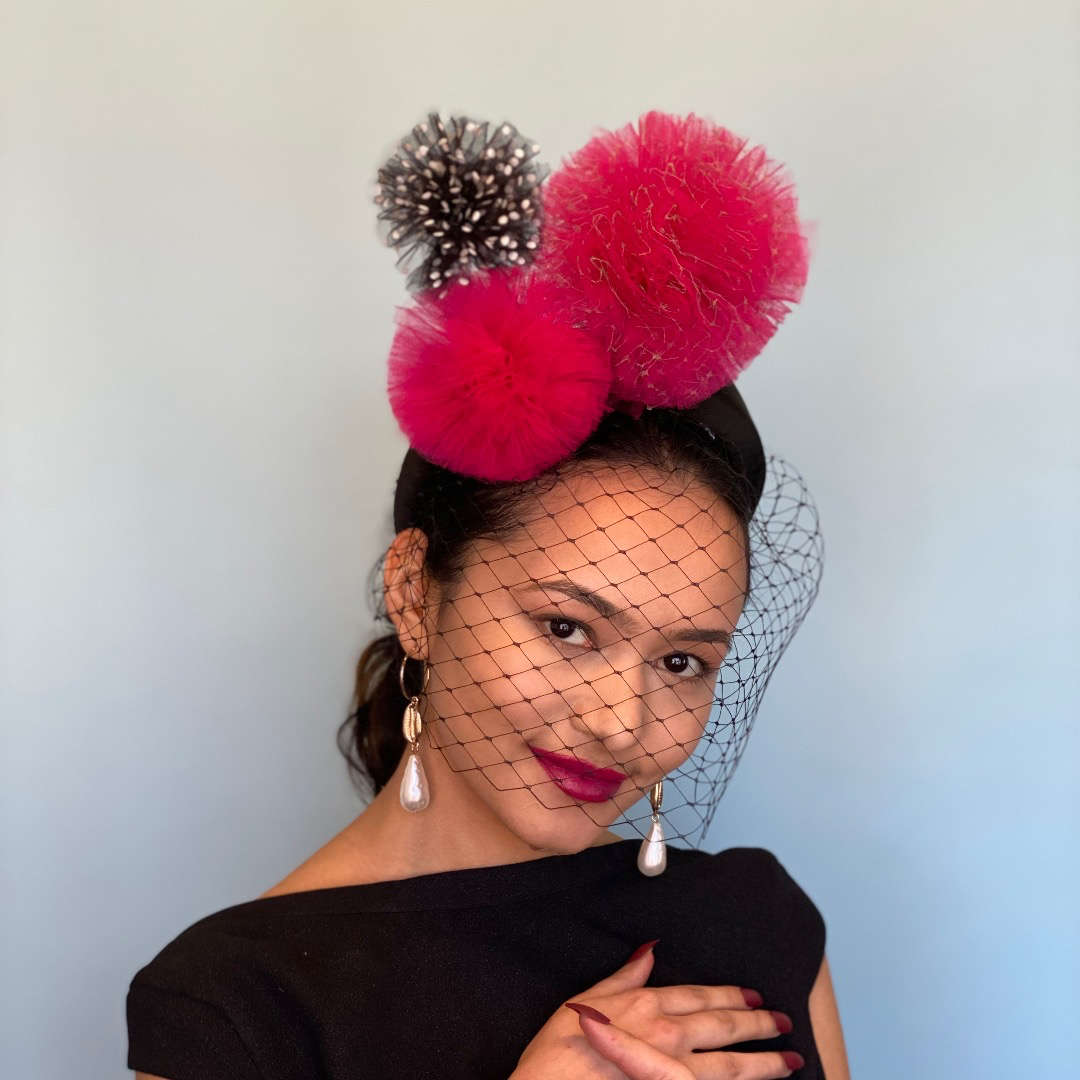 • Preparing your materials
• 3 methods for creating various pom-poms
• Guide to adding multiple textures
• How to achieve colour variation

SPECIAL OFFERS:
• 20% OFF Louise Macdonald Courses
• Save on millinery supplies
STUDENT LOVE 💕
"Playing with Louise Macdonald techniques today - it's a bit addictive!"
Angelica

"So thankful for the course taught by the wonderful Louise Macdonald"
Shelle

"Louise is a perfect instructor and explains everything so well, I really enjoy her videos."
Yvonne
STUDENT LOVE 💕
"Playing with Louise Macdonald techniques today - it's a bit addictive!"
Angelica

"So thankful for the course taught by the wonderful Louise Macdonald"
Shelle

"Louise is a perfect instructor and explains everything so well, I really enjoy her videos."
Yvonne
Pop-Pom Revolution Live Lesson
Pop-Pom Revolution Live Lesson