---
Leather is a luxury product which adds class and quality to your millinery style that attracts a premium pricing. Leather headwear is trans-seasonal and suitable for year round fashion. In this Course your tutor 
Jane Stoddart
, couture milliner teaches all her techniques and practical knowledge for blocking and sculpturing leather, completed with complementary leather trims.
Jane Stoddart has been creating beautiful and elegant pieces of couture millinery for over 30 years with an extensive client base, as well as supplying leading boutiques and department stores. One of Sydney's leading couture milliners, she has taught millinery through workshops, design colleges, millinery conventions and TAFE for over 15 years.
WHAT YOU GET • 3 creative online video lessons• Unlimited lifetime Lesson access on any modern device• Learn to make complete headpieces with dozens of techniques• 4+ hours of comprehensive video tuition• Correspondence with tutor to answer lesson questions if (!window.AdButler){(function(){var s = document.createElement("script"); s.async = true; s.type = "text/javascript";s.src = 'https://servedbyadbutler.com/app.js';var n = document.getElementsByTagName("script")[0]; n.parentNode.insertBefore(s, n);}());} var AdButler = AdButler || {}; AdButler.ads = AdButler.ads || []; var abkw = window.abkw || ''; var plc311470 = window.plc311470 || 0; document.write(''); AdButler.ads.push({handler: function(opt){ AdButler.register(166897, 311470, [250,20], 'placement_311470_'+opt.place, opt); }, opt: { place: plc311470++, keywords: abkw, domain: 'servedbyadbutler.com', click:'CLICK_MACRO_PLACEHOLDER' }}); Leather Millinery Deluxe Course LESSON PLAN LEATHER BLOCKING Learn all the practical methods to perfectly block leather on a shaped hat block. Finish is vital and Jane teaches you how to perfect an impeccable result.Lesson Modules:• Leather Fundamentals • Blocking Leather• Create a Strong Base • Perfect Assembly SCULPTURING LEATHER Learn how to sculpture a leather rose and how to block a firm base on which you can attach your unique flower. Continue to add texture and height to your headwear as you venture into your individual sculpturing style.Lesson Modules:• Sculpturing Essentials • Stiffening Leather • Base Production • Attachment Made Easy LEATHER TRIMS In this lesson learn four different trims to complement your elegant leather hats. You will make a leather rose and leaves, rouleaux loops in leather, leather feathers and a beautiful butterfly.Lesson Modules:• Leather Feather • Rose With Leaf • Beautiful Butterfly • Rouleaux, Attachment VARIETY OF INSTRUCTION Be inspired by millinery tuition that covers practical technical skills, creative techniques and industry knowledge. UNLIMITED LESSON ACCESS You have unlimited access to all your lessons so you can return to modules and recap on specific skills. LESSON ASSISTANCE Access online contact with your tutor for three months to ask lesson specific questions and feedback. if (!window.AdButler){(function(){var s = document.createElement("script"); s.async = true; s.type = "text/javascript";s.src = 'https://servedbyadbutler.com/app.js';var n = document.getElementsByTagName("script")[0]; n.parentNode.insertBefore(s, n);}());} var AdButler = AdButler || {}; AdButler.ads = AdButler.ads || []; var abkw = window.abkw || ''; var plc311470 = window.plc311470 || 0; document.write(''); AdButler.ads.push({handler: function(opt){ AdButler.register(166897, 311470, [250,20], 'placement_311470_'+opt.place, opt); }, opt: { place: plc311470++, keywords: abkw, domain: 'servedbyadbutler.com', click:'CLICK_MACRO_PLACEHOLDER' }}); Leather Millinery Deluxe Course RECOMMENDED SUPPLIES Millinery Product Kit - Discounted specific materials for this course.Hat Blocks - Quality hat blocks with free shipping worldwide. if (!window.AdButler){(function(){var s = document.createElement("script"); s.async = true; s.type = "text/javascript";s.src = 'https://servedbyadbutler.com/app.js';var n = document.getElementsByTagName("script")[0]; n.parentNode.insertBefore(s, n);}());} var AdButler = AdButler || {}; AdButler.ads = AdButler.ads || []; var abkw = window.abkw || ''; var plc311470 = window.plc311470 || 0; document.write(''); AdButler.ads.push({handler: function(opt){ AdButler.register(166897, 311470, [250,20], 'placement_311470_'+opt.place, opt); }, opt: { place: plc311470++, keywords: abkw, domain: 'servedbyadbutler.com', click:'CLICK_MACRO_PLACEHOLDER' }}); Leather Millinery Deluxe Course RECOMMENDED SUPPLIES Millinery Product Kit - Discounted specific materials for this course.Hat Blocks - Quality hat blocks with free shipping worldwide.
• 3 creative online video lessons
• Unlimited lifetime Lesson access on any modern device
• Learn to make complete headpieces with dozens of techniques
• 4+ hours of comprehensive video tuition
• Correspondence with tutor to answer lesson questions
Leather Millinery Deluxe Course
LESSON PLAN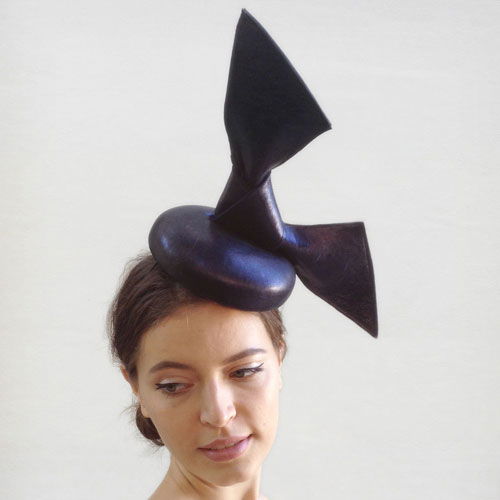 Learn all the practical methods to perfectly block leather on a shaped hat block. Finish is vital and Jane teaches you how to perfect an impeccable result.


Lesson Modules:
• Leather Fundamentals • Blocking Leather
• Create a Strong Base • Perfect Assembly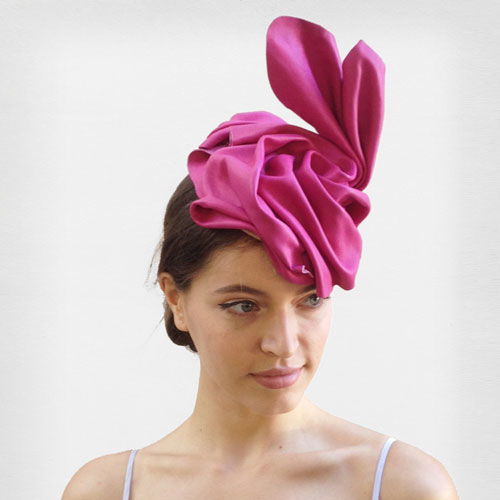 Learn how to sculpture a leather rose and how to block a firm base on which you can attach your unique flower. Continue to add texture and height to your headwear as you venture into your individual sculpturing style.

Lesson Modules:
• Sculpturing Essentials • Stiffening Leather
• Base Production • Attachment Made Easy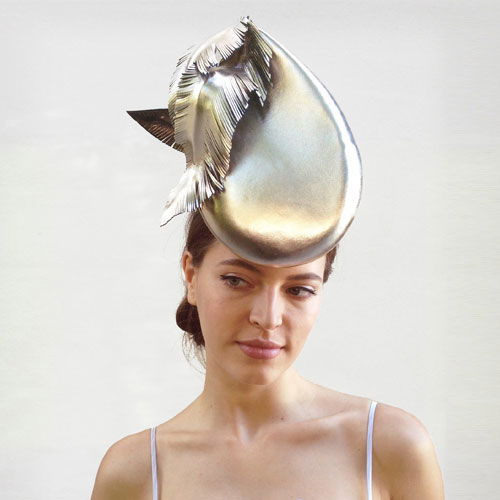 In this lesson learn four different trims to complement your elegant leather hats. You will make a leather rose and leaves, rouleaux loops in leather, leather feathers and a beautiful butterfly.


Lesson Modules:
• Leather Feather • Rose With Leaf
• Beautiful Butterfly • Rouleaux, Attachment

Be inspired by millinery tuition that covers practical technical skills, creative techniques and industry knowledge.

You have unlimited access to all your lessons so you can return to modules and recap on specific skills.

Access online contact with your tutor for three months to ask lesson specific questions and feedback.
Leather Millinery Deluxe Course
Leather Millinery Deluxe Course
---